A Quick Guide At What Location Centric Apps Are:
Undoubtedly, maps have helped us a lot in searching nearby places and other attractions. But technology opened up new ways to refine your search space and get results at one single tap. Also, maps restrict users to know the distance between one place to other, location-based services allow users to know a lot more. It could be the nearby restaurants, cafes or a toy shop, an ATM or a garage, location-based applications have all. 
The catch lies in the algorithm used. True that using such technologies gives us immense pleasure and soothe our day to day life. But have you had ever wondered what it takes to build such an app? Or, how complex is location-based mobile app development.
No? 
We have all for you. Go ahead!
Core Features Of Location-Based Applications
Using a location-based app seems fascinating. A plentitude of options, right from searching nearby attractions to choosing from a list of restaurants, cafes, etc, Location Based Apps like AroundMe is the users choice nowadays. Basic features suggest the time slots, contact number, website and the distance of the attraction from your current location.
Additionally, there is a feature that allows sharing a particular POI with your friends. But this does not end here, there are more to add to the list of features you need to incorporate while you create a location-based mobile app.
Apps help communicate users the happenings of the surrounding. You need not to surf for options rather just feeding your location, the app would notify you about the upcoming activities around your locality.Use words that hit and capture focus. Language that echoes the needs of customers. Explain their problem to connect. Don't sympathize but empathize.
Customize Your Community:
You can checklist brands and places, so that the next time they have something to seek your presence, you are notified. Additionally, you can remove places that do not please you. 
Once you and the geolocation app get accustomed with each other, it will significantly suggest you stuff that after totally based upon your point of interest.
Geo Location Apps- Its types
Geolocation apps are not limited to maps, but there is a pool of ideas that you can incorporate while building a location-based app. Maps are just the trailer of how location-based applications are brought into the world of apps. Few have been outsourced but many are still lagging. Here, we open five of the best ideas, you can use to create a location-based app.
Google Maps are undeniably the king of geolocating apps but with technological advancement, build greater functionality apps are desirable. Navigational apps enhance user experience and provide significant information related to the place you are about to visit. Also, it could put forward suggestions of different places along with their review.
Social media is trending. The craze people have for such apps goes unmatched. Inducing geo-locating features in social media apps to help users share their content live. It further lures the capability of a user to connect with each other seamlessly. 
On-demand apps have overpowered the entire app industry. Every day, some other app occupies a place in Playstore. Building a food delivery app similar to Zomato or Food Panda enables provide excellent food delivery service with the exquisite feature of geo-tracking order.
what started with fitness bands is now an app. And by far, this is the best app based on geolocating feature. Tracking steps to checking routes, your personalized health app would guide you all throughout. Additionally, health apps such as healthify.me give rewards to users that have attained their goal.
How can you skip this. The call of NextGen youth. From the weather of love letters to postal calls, landlines to mobile phones and now from Social media to dating apps, technology has risen at an excellent pace. Build a geolocation-based dating app to find your nearby partner. Set a distance for your data with the exceptional feature of geolocating.
Why Use A Location Centric App - key takeaways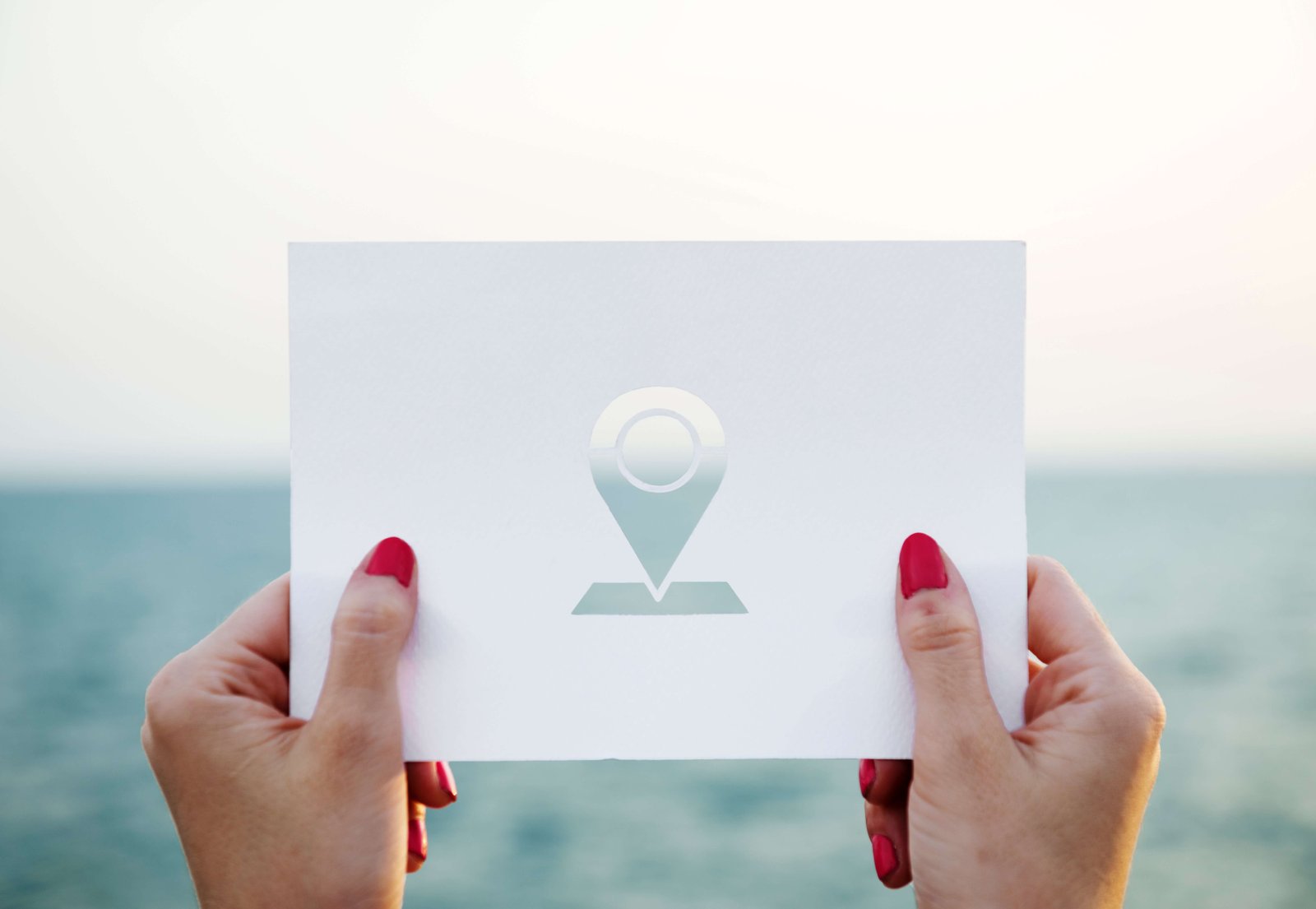 Majorly, the need to connect with people, find places and track lifestyle account for using a location-based app. On a survey conducted over 437 users of smartphones, it is seen that nearly 56% are aware of such services and of this 39 use them. However, the benefits do not end there, and the prime reason for using geolocating apps includes;
Using geo-locating features in your app enables the business professional to induce synchronization between the app and their business. Keep users updated about promotional offers and gather relevant data from surrounding to connect with users.
An excellent tool to market your business. As and when a customer is in close proximity, you can easily send them to push notifications for discounts, coupons, and other offers. Consider walking adjacent to a shopping market and a notification "sale" pops up. 
Provide lifetime experience by incorporating AR with geolocating feature. An interactive way to overpower the real world by virtual objects.
All services rendered by the app based on geoLocation features are both quick and precise. One tap and your cab are standing right outside of your house. Get to know about nearby places with a single click. Track products or services with a fraction of seconds. Such a feature is largely capable of building user trust.
Things You Should Be Cautious About Before Developing A Location-Based App
Though there are few things that have an impact on the mobile application development ranks high. As a developer or the engineer, it is your duty to build an effective app. Few of the specs that drives your attention while building. a geoLocation Based app includes:
Performing a market study to see how different apps takes a varied approach towards developing the app.

Be very specific in what domain you are about to hit with the onset of Location Based App

Gather customer reviews and feedback to customize the app.
Though the above are a few minor concerns about developing an app, the one that drives significant attention right from the start is the security of the user. There are an array of concerns pertaining to security and privacy of geolocating apps.
What happens here is that a third-party app might attain information about the user and further misuse the same. Sharing your location is something most of us do but true it has his own loopholes.
Also, while you are developing the app take a steep look at all offers. Real-time data exchange enables users to connect with the offered values.
Looking For Location based App Development Company?
We help you to develop Location (GPS) Based Mobile App Development with features such as real-time location tracking and many more.
How AppTrait Builds Such Apps
Location-based apps are trending and seeing such a huge user base, AppTrait Solutions provide high-quality geolocating app development. We have a team of dedicated professional who caters to the minutest aspect of the app and corresponding clients to develop an app that ranks high both in creativity and performance. We build an app that revolutionizes the user experience. We help users connect with geolocating apps and provide the provision of providing information and benefits to all as and when required.
In case you are on the verge of ideas and anticipation, additional elements of design and functionality, expanding beyond simple map option and build high-quality location-based apps, then feel free to reach out to us.
Even if you aren't sure, we will give you the blueprint of experts that have a strong hold over mobile application development. We possess positivity and work for both startups and entrepreneurs.