Bridging The Gap Between Businesses and Customers The Digital Way
AppTrait Solutions, in a short span of time, proudly stands as one the best mobile app development companies across India and the USA. We are a team of ambitious tech enthusiasts looking to make a difference in today's digital world with our next-level Software Development and Designing Skills. We are dedicated to deliver the most realistic solutions to our clients with our modernistic app development services. With the creativity of our designers and the perfection of our developers, we deliver apps that help businesses connect with their customers in an easier manner. Irrespective of the platform, we build apps that can be enjoyed by the end customers and appreciated by the creators alike. We have a strong foothold in our field when it comes to e-Commerce, Augmented Reality (AR) App Development, Unity 3D Game Development, and Cross Platform Mobile App Development.
We believe our client's success is our success and are thus ready to walk that extra mile to see every single project reach a successful destiny. We utilise the potential of every single member of our team to give out the best software solutions to our clients. Success needs the right man with right resources. If you're the right man, we definitely are your right resource!
Who We Are
Turn Your Idea Into Mobile App
We have an experience of over 5 years now with 500+ projects delivered to 80+ clients. The 100% client retention rate is a reflection of our commitment to customer satisfaction before anything else. We have a plethora of experts keeping us at the top in every aspect of Mobile App Development. Be it the Mobile App UX/UI Design or the Mobile App Strategy, our team has successfully mastered the art of mobile app development in almost no time. We aim to provide your customers a seamless mobile app experience that helps them connect with you in the easiest possible way.
Timeline Of AppTrait's Success Over The Years
Not every ambitious idea manages to taste success and reach its destiny in today's world of ever growing competition. But the ones that have the right men working behind it, surely manage to create their own destiny. AppTrait Solutions too started with an ambition and met just the right people to attain the success it so fittingly deserves today. Years of perseverance and hard work have brought us where we are today and here is a breakdown of our motivation filled journey to success.
Mar, 2012

The Idea Became A Reality

With the dominance of smartphones just reaching its peak, Mobile App Development became the need of the hour. Our founder, Dipen Patel, stepped in to let his skills outshine the rest as he began picking up projects as a freelancer to see AppTrait Solutions through its infancy.

Mar, 2014

Growth In Number

Just two years later, a couple of tech enthusiasts believed in the idea of AppTrait Solutions and invested their skills and knowledge to add wings to the company.

Mar, 2015

Stamping Our Success

After just three years of its inception, the instant success of AppTrait Solutions paved way for setting up the first office of the company in India. The wings now had the right launchpad to let the world witness AppTrait's searing flight.

Mar, 2018

Topping The Charts

The roots of AppTrait Solutions were now firmly stemmed since just over five years of its inception. It was now time for the company to expand the number of services on offer to meet the updating market trends and end-user demands. In 2018, AppTrait Solutions started providing Web Development and Digital Marketing &  SEO Services to its clients. The new services meant another addition to AppTrait's core developer team. This time, two new members, experts in Web Development & SEO Services, to take the total count to 8 core members.

Mar, 2016

Mastering New Fields

More and more clients were ready to invest their money in AppTrait Solutions to see their idea of a mobile app become a reality. More clients meant more work and more work meant more manpower. In 2016, the company expanded to 6 core members to handle the ever growing workload of the company.
Our only aim going forward is to make the most of our skills, experience, and knowledge to deliver outstanding software solutions and help our clients realise their dreams and see their businesses reach newer and greater heights.
We Aim To Build High-Quality Apps For Businesses To Connect With Their Customers
Our 6 strengths stand us apart as a mobile app development company in India and make us a strong and well-established name in the market!
Our vision is to blend the right elements of futuristic technology with the conventional UX/UI designs to guarantee a sure shot success to our clients.

Staying a step ahead to beat the trend.
Keeping it simple and sensible.
Giving it the right finishing touch with efficient marketing tactics.

Our mission is to deliver on-time quality work that can bring a smile on our client's face and make them live a reality shaped out of their own dreams.

Keeping quality above everything else.
Maintaining our work ethics to deliver on-time.
Walking that extra mile if needed to deliver beyond the best.

We are committed to ensure client satisfaction with every single project. Your satisfaction is the only measure of our success as a development company.

Round the Clock support for every project.
Being cost efficient without comprising on any aspect.
Being Innovative, creative, and productive to make your experience with us a memorable one for all the right reasons!

Think App? Think AppTrait Solutions!
AppTrait Solution is the best mobile app development company in India and has delivered successful projects across all platforms including iOS, Android, Windows, along with Web Platforms. Get in touch with us to give shape your dream app into a perfect reality.
Our Expertise!
Deliver your idea only, We do the rest!
Our 6 Pillars of Success
Values are what makes a company successful and these 6 pillars of our success that make us one of the best development companies today are the values which we strive to maintain at any and every cost.
Team Work
Getting the right minds together is not a big deal. Leading them the right way and making them work together to deliver excellence is! Our team of skilled, knowledge, and innovative developers collaborate together to develop world-class apps for every category and platform.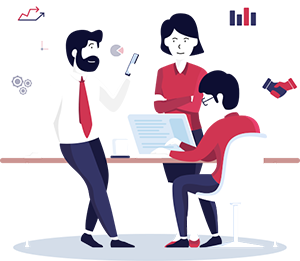 Innovative Approach
Success is not a thing for the ordinary. If you're to stand out as the best, you're going to need something extraordinary. Innovative minds at AppTrait Solutions have been delivering out of the box creativity with every app they develop and have been admired for their work by everyone alike.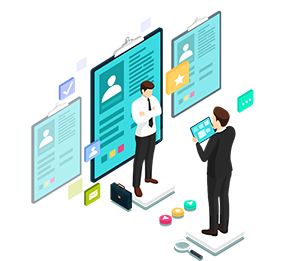 No Compromise In Quality
Quality is something that sets smart work and hard work apart. What differentiates AppTrait Solutions from the rest and makes us the best mobile app development company is our commitment to deliver quality work without any shortcuts.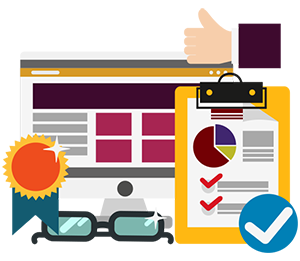 Friendly Customer Support
A product that fails to address its customers the right way can't last in the longer run. Hire Mobile App Developer at AppTrait Solutions and stay assured with our 24x7 customer support to deal with all your queries and grievances including any post release updates.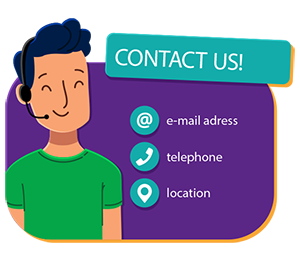 Walking That Extra Mile
We believe in setting our own deadlines and delivering the work well before the client's deadlines to ensure sufficient time for any last minute changes. We wish to see our client's dream project become a successful reality even if that takes us to walk that extra mile for them.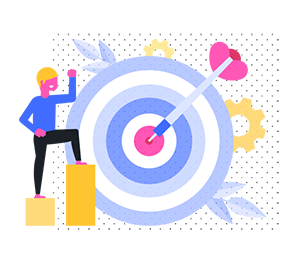 Value For Money
We believe our services should be worth what our clients pay to us. Anything below their expectation is a failure for us which we can't accept. We analyse the app requirements to minimise the development cost from our side and help our clients benefit from their idea in the best possible way.