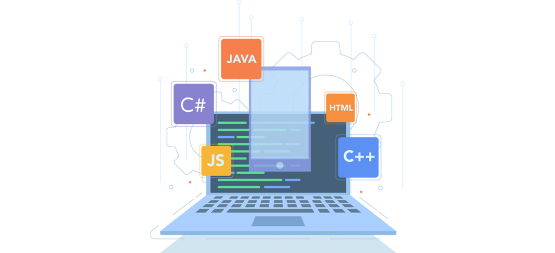 Just Cross Platform Development.
AppTrait Solutions, is a team of dedicated developers who have mastered the skills needed to develop the best cross-platform mobile apps using the top framework tools out there. While developing a cross-platform app, it is desired to ensure that the app functions the same across all platform without losing its attractive self. We, at AppTrait Solutions, deliver the most stable and efficient cross-platform apps by precisely using the best-suited framework tool.
for every app. Right from Requirement analysis to UI/UX Designing and Regressive Testing, we take utmost care to ensure our cross-platform apps remain perfect in every aspect.
Our team of cross-platform mobile app developers understands the complexities of every framework tool including Xamarin, PhoneGap, React Native, Titanium, and Ionic, and have delivered a number of bug-free and highly efficient cross-platform apps.
Top Cross Platform App Development Framework Tools

React Native
Open sourced to the developers by Facebook,
React Native
has been a redefining
mobile app development
framework that has allowed apps to be efficient and quick in real time. It is basically a platform that can be used to build native apps using JavaScript. It is preferred for cross platform mobile app development because of its massive component library and ease of use.

Xamarin
Owned by Microsoft, Xamarin allows you to develop Windows, Android, and
iOS
using C#. Its Unicode feature allows sharing of the same code source for multiple platforms, which makes it an apt framework tool for any cross platform mobile app. Apart from the massive component library, it allows you to use many open-source plugins to extend your app.

Apache Cordova (PhoneGap)
Originally created by Nitobi and previously branded as PhoneGap, Apache Cordova allows developers to develop mobile apps using CSS, HTML5, and JavaScript without relying on platform specific APIs. It allows to develop cross platform apps via web views that have an access to native device APIs. This ability of Apache Cordova makes it one of the most popular framework tools for cross app development.

Titanium
Titanium is an open source framework that allows development of native mobile apps using JavaScript codebase. It allows single code to be used for development of apps across multiple platforms including
Android
, iOS, and Windows UWP. Its mobile operating system APIs, component rich studio, an
MVC framework
, and easily accessible Cloud services make it one of the best cross platform app development framework tool available right now.

Ionic
Built on Angular, Ionic is an open source SDK that allows cross platform app development. Ionic's powerful command line interface allows
developers
the liberty to use many additional front-end packages including the feature rich Cordova plugins. Apps developed using Ionic can allow endless scroll lists with real-time refresh, that make it an ideal cross platform app development framework tool for mobile apps of many categories.

Unity Game Development
At AppTrait Solution, our team of professionally accepted Unity game developers has created variety of simulation apps with
AR/VR experiences
. If you're trying to create a game that's accessible to a huge target audience, hire our
unity game app
developer who can paintings with Unity.
Advantages Of Cross-Platform
We design your app to look and feel the same on almost every platform giving the users a more native experience.

Fast response time with efficient and bug free processing will highlight your app across every platform and device.

Our team will assist you in getting your app launched in markets for every different platform with proper marketing.

Our team is available 24×7 to ensure round the clock maintenance of your app and help a strong trust among your user base.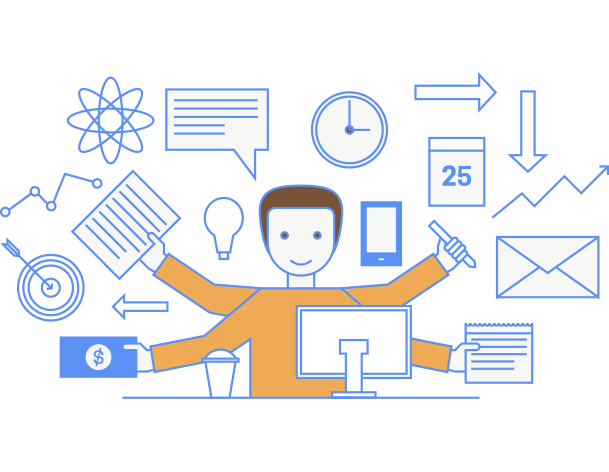 What Makes AppTrait Solutions Your Best Choice
We deliver projects well before the predefined deadlines to make sure we have enough time left to cover up for any last minute changes from clients end.
Our solo priority is to ensure our client is satisfied with our work even if that takes tens of edits. A happy client is our only measure of success.
We analyse the process requirements and give in our inputs that can help better the project and carve the best out of our client's parent idea.
Our team of skilled and experienced developers take utmost care while developing a mobile app and consider quality to be our top priority.
We, at AppTrait Solutions, have been developing cross platform mobile apps as part of our highly efficient and high-quality Mobile App Development services. If you too have an app idea and need to see it reach users across all platforms, give us a little brief and we'll get back to you with all the possibilities in next to no time.