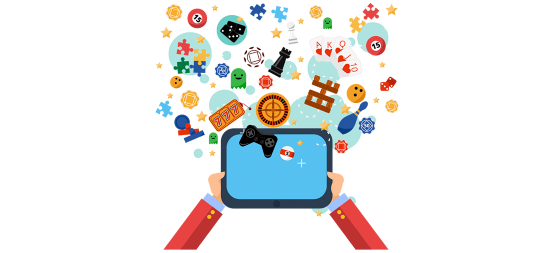 You Can't Beat Unity Game Development
Want to create a game? that keeps players engaged for hours and storms the App Stores across all platforms but confused about the hows and whats of developing it? With its mammoth asset store and support for 27 different platforms, Unity is just the answer for all your questions. Be it your console, PC, iOS, or Android device, Unity, with its feature-rich package, has raced to become the world's best game development tool.
At AppTrait Solutions, we understand the nuances involved in the entire process of developing a game to deliver every game with high-end mechanics and top-level game elements. Our team of game developers have mastered the art and have developed a number of addictive games that have managed to top the charts on App Stores of almost every platform. Our services include both 2D and 3D games based on Unity Game Development Tool along with creating AR and VR experiences. We boast of having the best game development minds out there who bring together the right set of instructions and the best game-thinking elements to produce engaging and lifelike gaming experiences.
Why Unity Over Other Game Development Tools?

Ease Of Development
The biggest advantage of opting for Unity is the with which you can develop your game with it. The user friendly interface coupled with the option of JavaScript and C# as the coding languages make Unity much more efficient and time saving. It cuts short the development cycle's period and allows your game to hit the market a little sooner.

One Game, Multiple Platforms
This is what sets Unity apart from the other game development tools available in the market. Games developed using Unity can run on different platform with pretty much the same set of codes and programming. You can build a game once and run it across almost every platform including iOS, Android, Windows, Mac, Facebook, and Steam.

Futuristic Gaming Concepts
The race for creating real-life gaming experiences have handed over the future of gaming to
Augmented Reality (AR)
and Virtual Reality (VR) technologies. Unity covers up almost every top
AR SDKs like Google ARKCore, Apple ARKit, Vuforia, Wikitude, Kudan, and AR Lab
along with the top Virtual Reality gears like Lenovo Mirage Solo, HTC Vive Pro, and Samsung's Gear VR.

Cost-Effective
The highly advanced graphics library of Unity makes it a lot more economical and effective. Unity offers free licencing and does not charge any royalty on whatever you earn from your gaming idea. Unity comes at just around $125/month with all the tech support and top-end graphics and visualisation options.
Services Offered At AppTrait Solutions For Unity Game Development

Single Player/Multiplayer Game Development

2D/3D Game Development

Action & Adventure Games

RPG & Arcade Games

Strategy & Puzzle Games

Learning & Trivia Games

Simulation Applications

Virtual Reality (VR) Applications

Augmented Reality (AR) Applications
What Makes AppTrait Solutions The Best Choice For Unity Game Development?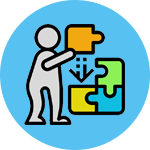 Skilled & Experienced Team
Our team of skilled & experienced game developers have the right blend of imagination and creativity to shape your gaming idea into an artistic and engaging reality.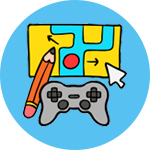 You Choose, We Deliver
We offer our clients the flexibility to choose hire game developers from our team as per their project requirements and financial considerations.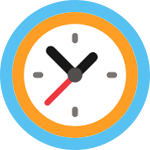 On-Time Delivery
While Working with AppTrait Solutions you need not to worry about the deadline. We strictly abide by delivering the complete project well withing the stipulated time-frame.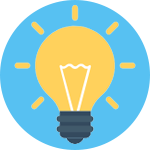 We Make Your Idea Better
Our team of developers give in their inputs as well on how and what can be done to better the overall output of the game.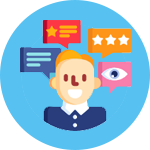 Client Satisfaction
The topmost priority at AppTrait Solutions is ensuring our clients are satisfied with what we deliver, even if it takes a 100 edits to get it done, which is our way of becoming the best mobile game development company!