Mobile technologies have overpowered the entire digital world. Almost everything today's work over smartphones. And the pace at which mobile technology is rising, developing an app for your business is more of a necessity than an option. Whether it is ordering food, or booking a can, exploring travel sites or looking for on-demand services, mobile apps trend everywhere.
Additionally, business professional uses this as a medium to boost traffic and likewise convert them to sales. Future of mobile apps is no more an illusionary figure but the growth rate, the industry witnesses today speak a lot about how it would be in near future. While you might a newbie and wondering what accounts for such a massive growth in popularity of mobile apps, we will tell you why?
Growth in popularity of mobile apps, we will tell you why?
The Need Of Business - Mobile Apps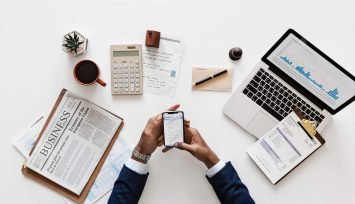 Undeniably, mobile apps have a plentitude of benefits, what attracts the attention of startups agency is the fact that mobile apps have the power to fuel sales of your business. One of the most effective way to ensure customer retention is regular updates. 
Keeping the user in toes, initiating push notifications, sending discount and offers to attract use base and leverage the chance of converting traffic to sales. 
Additionally, it provides a platform for you to channelize your products or services. Nearly 80% of the population uses smartphones and in such an event marketizing products via mobile devices have greater chances of improving site visibility. And above all, mobile apps provide the customer with a portal to connect directly and provide feedback on the services provided. Abiding by user request and updating as an when required build user trust.
Mobile App Development Process
Mobile App Development Companies cater to each and every requirements of the customer to provides services that rank high in quality and induces customer loyalty. Developing mobile apps is not placid and requires a lot of efforts to go live. Nonetheless, the process largely relies upon the type of services your app aims to target and also on the team of developers who would build the app, there prevail few standard steps that every mobile app development company follows while developing mobile apps.
Phase 1
It all starts with an

idea

. An app is ideas transformed into reality. Until and unless you have a concept, you cannot build an app. An app is basically a solution to a problem and so there has to be one idea that aims to solve the problem

The market study

is the next. Exploring, and strategizing tactics on how to build an app so that the same standard out in the digital world. You need to perform in-depth research and look for your competitors to know exactly where you need to strike hot.

Once you have done your homework, it's time to build the prototype. App designing is one of the most important phases of app development.

Once the design is ready and approved, you can now trace your path towards development and deployment. Coding the app and then making it live on Playstore ends phase one of your mobile app development process. Depending on the type of platform you choose to deploy, the cost of development changes.
Phase 2
Look for

methods that help earn.

An app definitely is the solution to a problem but when you are investing so much in one thing, you would definitely need to earn. Look ours for various techniques. In-app purchase or the premium subscription, paid apps or the ad revenues, monetizing is one of the most crucial element to look at while developing

mobile apps.
Marketizing:

Building an app is not enough. The task does not end but starts from there. You have built an excellent app but play store is flooded with apps and so you need to promote your app to help it stand out, stand unique.
Hire A Mobile App Development Company
If you are high on ideas and want to pitch one, connect with a mobile app development company to hire a team of professionals that take care of your requirements and build a high quality and we'll verse app. Steer your business growth with the help of an exceptional app developed by software nerds who excel in building mobile apps. Depending upon the type of company you choose, whether a freelancer or a digital agency, you would need to pay more.
Want To Develop Your Own Mobile App?
Tell us about your idea. We help you to develop your own mobile app at an affordable cost.
Cost Of Mobile App Development
Mobile App Development Cost is the sheer result of what kind of service you are to deploy, the total manpower hours, the platform you choose to build the app and the technologies induced. And not just this, the more you add features, the mobile app development cost rises.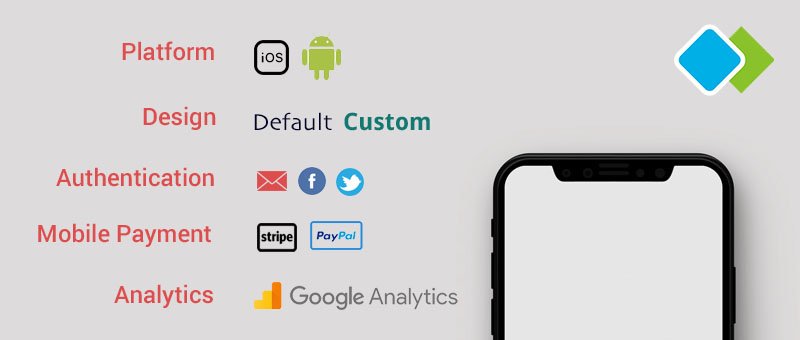 Design Costs

Platform Cost

Features added

Development Companies cost

Backend Development cost

Testing and debugging
All add to determine the cost of your app. In case you are low on budget, stick to basic features. The total hours required add to the cost and don't forget these vary from country to country.
Till now, we have discussed all mobile apps and corresponding development process and associated cost. One thing that might grab your attention is the kind of apps or the platform for deploying apps. Native apps restrict apps to run on a single platform whereas Hybrid apps are based on WORA concept.

Hybrid app Development has a single code base and can be deployed on all platforms with a simple tweak in the code. While native apps account for additional time and development overheads, cross-platform app development takes a clear call when it comes to developing mobile apps and the first choice for all the startup entrepreneurs. And this too has an impact on the cost of developing a mobile app. Where a native app costs more, a Hybrid app soothes your pocket.
Summing up, it would not be wrong to state that mobile apps are the need of every business firms today. No matter what domain you work in, an app for the same is desirable. In case you are looking for a team of software developer, feel free to reach out to us. We, at AppTrait Solutions, have a bunch of technocrats that own expertise in building proficient apps at a price that suits you best. Set up a budget, reach out to us and we pledge to provide the best solution at affordable rates.