AppTrait Solutions offer incredible UX/UI services to its potential customers. We aim to deliverhigh-qualityy designs exclaimed by our technical experts for providing ultimate experience to our clients. With us, you can take your sketch design to a level up with adequate specialties and features. As an established UI/UX, AppTrait Solutions examine the needs of the industry and produces intuitive designs associated with an appropriate combination of colors, themes, logos, and fonts. With our attractive and unique designs coupled with cross-platform compatibility, you can maximize your growth. We are best mobile app development company and we have the best technical workforce well equipped with sophisticated technologies like Angular Js, Less framework, HTML5 and more. We build support for our clients to utilize their technological resources in a more efficient manner.
UI/UX Services Offered by AppTrait Solutions
The UI/UX services provided by our specialists, designers and developers focus on delivering solutions based on updated technologies, reviews and impactful tools. Our services include:
User interface design
A well developed user interface maximizes the utility of the app and gives the users a better experience. Being an experienced web design company, our foremost objective is to provide wireframe user interface so that your applications undergoes smooth performance in all environments. We can help you to create engaging UI design for your mobile apps.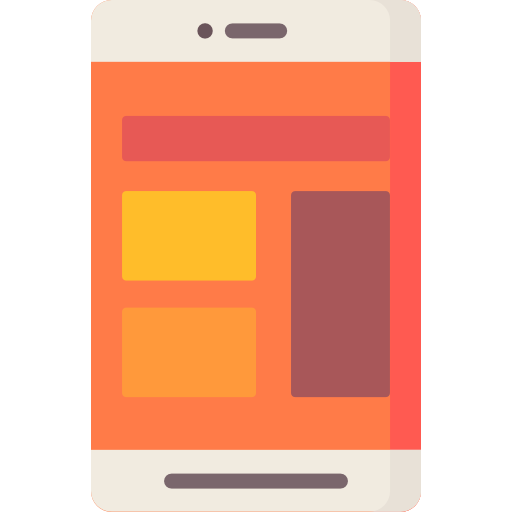 Mobile app design
When it comes to design the best mobile app, Apptrait solutions follows the most appropriate technique to create an appealing mobile app design. We are competent in developing a responsive mobile application design that captures people's attention across various platforms. While designing, we incorporate latest trending tools like HTML, Angular JS, Photoshop, and CorelDraw to offer a completely unique app for our customers.
Web design/HTML design
As a proficient web design company, we provide HTML/CSS designs that promote websites faster. We make sure that our designs are compatible with all operating systems and help you to realize your digital marketing goals. We keep SEO friendly layout to our designs that help in top ranking of the sites in search engine.
Landing page design
We produce a landing page design that captivates your users to not leave your site. Apptrait solutions propel the users to complete the action you have intended for them. We focus on building a great customer experience on websites through our extraordinary designs. Our customization of landing page based on viewers' history, geo-locations and graphics.
Icon design
Apptrait solutions have curated some best icon designers that make people download your app within no time. We provide affordable icon designing services with full transparency. Our eye-catching icon designs will surely gather the attention of your targeted customers.
Logo design
We assist our clients to gain reputation in the digital world by creating a unique and pleasing logo. A creative logo design can easily connect with the right audience. We at Apptrait solutions analyze the relationship between customers and brand and thereby operate best choices for establishing brands in the market.
IMPORTANCE OF UI/UX DESIGN
UI design and UX designs are the most essential factors to keep in mind while designing any app. Nowadays, websites that respond quickly are the most long lasting ones. It is very important to keep in touch with your customers to provide them friendly environment on the app. A beautiful user interface can instantly attract your viewers on your app and an engaging user experience can stick your customers on your app.
UI developers at Apptrait solutions ensure to create an interactive UI and UX design by designing easy navigation for all applications and websites. It will lead to increase in the customers reaching your app and ultimately increase the ROI for your business growth.