Build On-Demand Fuel Delivery App Development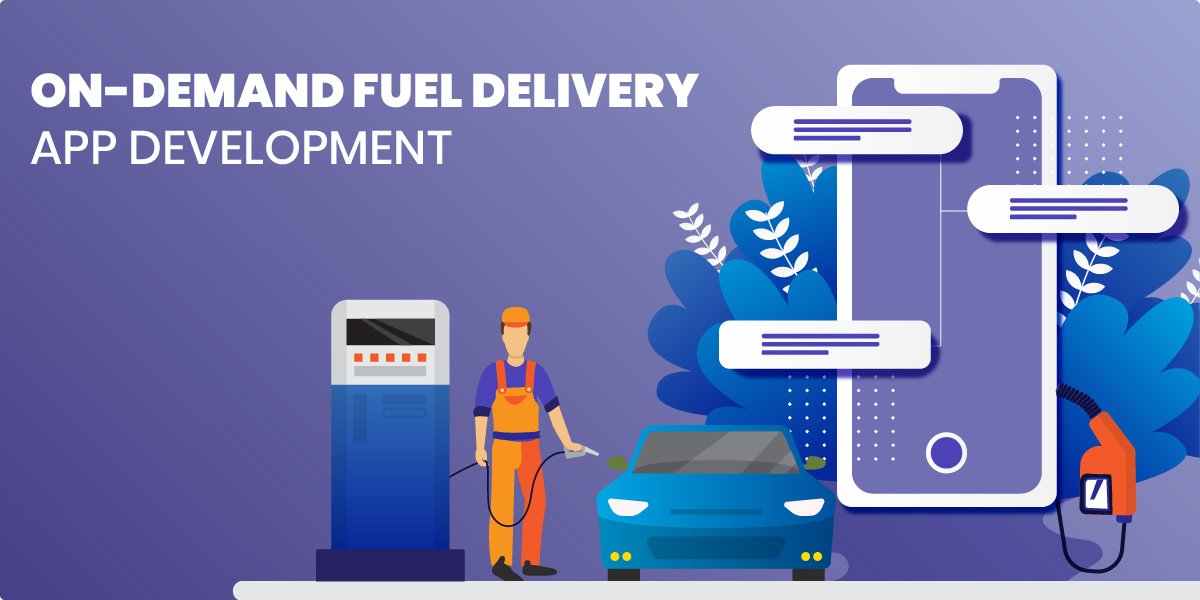 Get Robust Solutions On Fuel Delivery App
We provide custom-fit solutions for delivering an on-demand fuel delivery app. Whether you are a fresh startup, an owner of a gas station or an existing retail oil and gas company,  we render solutions to all.
Delivering Fuel To Remote Locations
We extend our app solutions to all the major players that excel in on-demand gas delivery Solutions anytime and anywhere. Convenience and portability are all that we seek to provide.
Customized Solutions That Deliver Fuel At The Doorstep
Build A Network Of Fuel Aggregator
Deploy a platform such as Uber for Gas that would effectively drive a connection between the consumers and the gas owner or the fuel retailers.
Add Mobility To Your Gas Station
Serve customers with mobile gas stations easing the need to fuel their vehicle remotely. Efficient service for people that ran out of fuel.
Enhance The Retail Network Of Fuel
Deploy your own on-demand app for rendering fuel delivery to the desired users or the gas stations. And be a King of Gas Delivery Service.
Solutions Rendered
Customer Panel

Social Media Login
Quick Ordering
Optimized Delivery
Live Tracking
Hassle-Free Payments
Rating & Review
Digital Receipt
24/7 Support & Assistance
Driver Panel

Easy Onboarding
Quick Login(Mobile)
Active Status
Receive Request
Manage Request
Navigate Location
Accept Payment & Signature
Rate Users
Support Assistance
Admin

Login
Manage Request
Manage Drivers
Manage Trucks
Manage Pricing and Payment
Track Deliveries
Benefits Of Fuel Delivery App Solutions By Us
We, at Apptrait Solutions, work in conjunction with industry experts that narrow down problems to an easy to use On-demand Services. We deploy all that makes a business rise from scratch to sky high. We offer comprehensive and optimizable solutions that map all requirements needed for building an on-demand fuel delivery app.
Budget Specific Solutions Delivered On Time
Cost and time are two crucial factors that should be considered to outgrow business solutions. Owing to the fact that our experts hold tremendous expertise and have hands-on experience, mobile app development solutions rendered by us are within your monetary budget and delivered within the desired time frame.
Customizable
True that we have a basic prototype ready with us but never do we mandate using the same. Our mobile app developers sit with our clients deducing their business needs and based on the conversation, they end up providing custom-fit solutions. We also aid in deploying an on-demand fuel delivery app development with your brand,  integration and dedicated features.
Expertise In On-Demand Solution
No doubt, On-Demand apps are the need of the hour and hence we have a team that is dedicated solely to the on-demand app development domain. Being a pro, they are well aware of on-demand fuel delivery system using by high-tech resources, latest technologies, and insights to be embedded in the app facilitating your business growth.
Solution Accepted Globally
Regional barriers are not a part of our work culture. We devise App Development Services, that are out of the box and well versed in different languages, compatible with multiple currencies I'm a way of giving your business a global outreach.
Hassle-Free Payment
Security and Safety are our get to go. We inculcate a payment system that is largely encrypted and hence secure. To top this, your app would be capable enough to accept payment in multiple currencies.
Easy To Use App
Easy user navigation is the key to success. If a user wanders what to do next, then probably the developers have messed up. Don't worry, we don't have such needs. We integrate user-friendly on-demand fuel delivery Application solutions for better output.
Apptrait Solutions, Best Mobile App Development Company deliver scalable solutions, rich in technology and tailored to map every business requirements. If you are looking for one such company, for on-demand gas delivery app development, feel free to reach out to us for further assistance.