Grocery delivery applications are catching the fancy of customer's big time. In fact, 48% of the people are buying groceries via websites or through apps these days of which one-fifth of the people are aged between 25 and 34.
The simple reason for its growth is the convenience factor. It's easier to buy and access a wide range of products with grocery apps.
Here's a look at a couple of consumer behavior trends which has injected positive growth into this:
 Online Grocery Shopping Sales in the United States from 2012 to 2021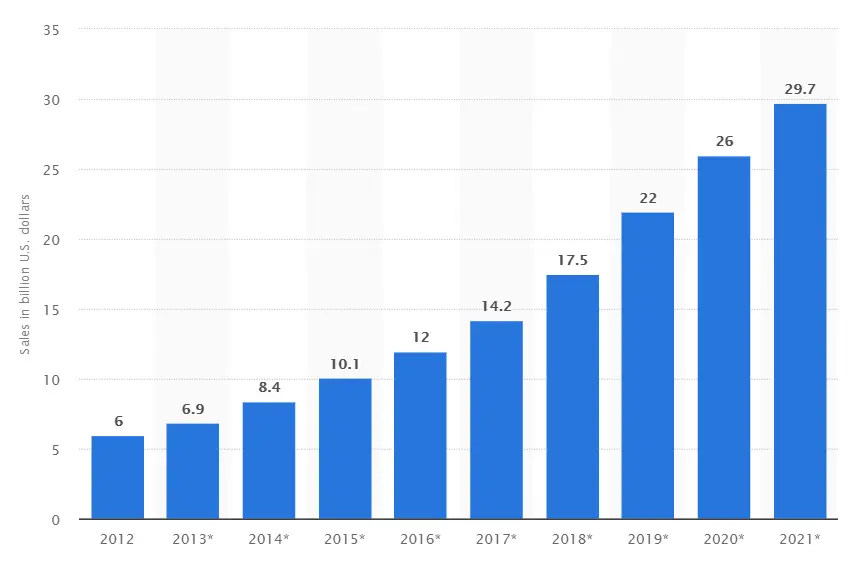 Source: statista.com
The above graph highlights online grocery shopping sales in the United States from 2012 to 2021. As per statista, the U.S. online grocery market is estimated to generate sales worth 14.2 billion U.S. dollars in 2017, with sales forecast to reach 29.7 billion U.S. dollars by 2021.
With people leading a busier lifestyle these days, the online purchase of groceries seems to be the best available option. People, rather than going to the store, want that the grocery providers offer them the best of services via apps.
Here are 13 crucial things to keep in mind while developing on-demand grocery app solution:
Customer App Features
#1. User Login
Every customer must sign up before placing the order. You can make things easier for the customer by integrating a social media login. No one these days is willing to type lengthy emails and passwords.
Plus, if you want to, you can avoid placing the login page right up front as soon as you launch your app.
#2. Store listings
The stores you intend to tie-up with should be displayed in a clear-cut manner. For this, you can try using logos of the respective retailers instead of putting down their names. This will improve the user experience. After the first order has been placed, the stores can be displayed as per their previous selection.
Customers should be able to customize this button with the help of a favorite button, which will ensure that only preferred stores pop up, first and foremost.
#3. Grocery Options
Customers tend to drift away to competitor sites when they don't find what they need. So, it's essential to design your UI/UX in a manner that customers can find what they are looking for and with the least amount of effort.
So once the store is selected, the categories and subcategories of items should get displayed. This is what makes or breaks a grocery shopping app. A better UI/UX means a more comfortable shopping experience for customers, which in turn means more products sold.
Plus, make sure that you offer a bug-free experience, and the images load faster. This will ensure that customers don't switch to competitors.  Once all this is taken care of, you should also install a search bar button for customers to find products faster. Given that so many crucial nitty-gritty have to be taken care of making sure you opt for a grocery app development company who are experts in developing an amazing interface.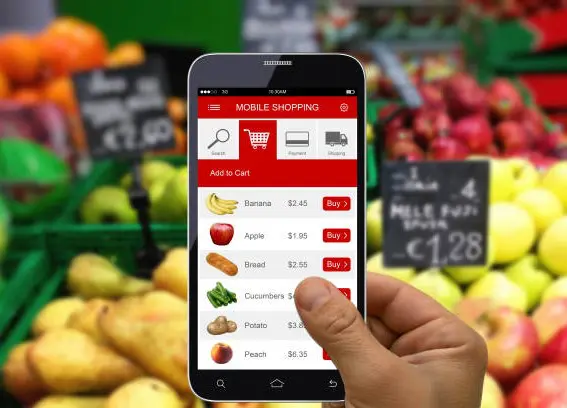 #4. Delivery Options
As it turns out, a list of delivery slot timings along with dates gives a feeling of user-friendliness. This will helps people decide on their delivery schedule as per their convenience.
#5. Promotional Coupons
Customers are always happy to pay less. And a coupon code allows the customers to do the same. Coupon codes not only make the existing customers happy, but it also attracts new customers to download the app. Most of the on-demand apps in the market offer free delivery on the first few offers.
Of course, there's a tendency among users to delete the app after the offer has been availed. You can prevent this by offering an excellent user experience!
#6. Customer Support
You may be quite skilled at developing grocery apps, but then you cannot undermine the importance of listening to customer concerns. In short, dedicated customer service is critical for running a startup. You do not want your customer to hop over to a competitor site because he was not happy with your services once. So, make sure the main menu displays this option. You can include your email, phone number, live chat, and more.
#7. Chat feature
Once the order is placed, customers might want to change the quantity or the delivery address and things like that. In that case, you can chat with the shopper to make the required changes in the shopping list.
#8. Constant Tracking
The customer should be able to track the delivery agent continuously. So, offer them a live-tracking feature in your app, plus help them spot any issues.
9. Payment Integration
Customers may not complete the orders if the check out process is not error-free. So make sure your grocery app development company makes the payment integration error-free.
#10. Feedback and Reviews
This is important because it will enhance the performance and quality of your service. So, enable customers to rate your services, delivery agent's behavior, product quality, packaging, and so on.
#11. Best-selling Products
This is one of the best features to entice customers to purchase something that already is on the top-selling list of your app. Humans get drawn to best-selling products, mainly if they are from a famous brand.
#12. Real-time Notifications
You want to be in touch with your customers regularly. And this feature is sure to keep you connected. Inform customers about discounts, deals, and other offerings. Also, make it into the two-way street by requesting feedbacks and by asking them what they value through such instant notifications.
#13. Add to Cart
It goes without saying that customers should be able to add products to the cart easily and then come back to it later to complete the buying process. So, no matter what, you are supposed to integrate this feature into your app.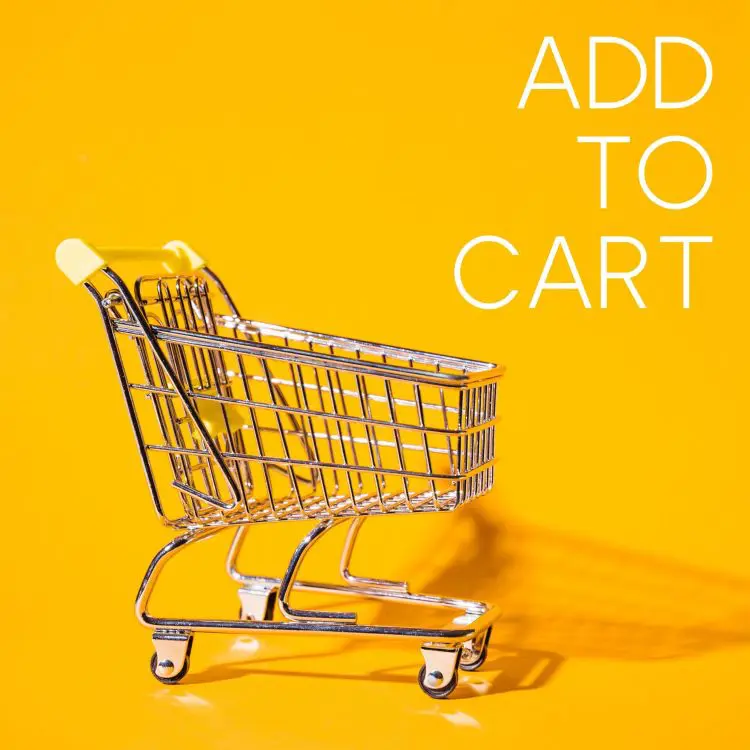 Admin Features in a Grocery Mobile Application
The features mentioned above were all about customer-facing features of a grocery app. Now let's see what your admin need to focus on:
Customer Panel: Employees can use this panel to check out customer data, location, demographics, contact details, billing information, and so on.
Shopper Panel: List all delivery agents of the city here and the information. This will enable the managers to see the highest performing and the lowest-performing reps.
Complain Notifications: This feature is critical because it helps managers access complaints or negative feedback. This will help managers take rectified action on an immediate basis.
Revenue Analysis: It's also essential for the business to conduct in-depth analyses of customer demographics to know as to which customers are bringing in more traffic and which aren't. Study buyer trends to propel profits.
Choose a Competent Mobile App Development Company
Develop grocery apps with the help of leading mobile app developers. App Trait Solutions has analyzed customer behavior over the years to develop and deliver grocery mobile apps. Grocery App Development calls for a complete understanding of the idea and the objective of the business. So always hire a top mobile app development company that helps you achieve your goals in terms of mobile app development.