According to market research, Online Dating Industry is trending and projected to grow to $12 billion by 2020. Online dating is not a really new concept. On-demand Dating apps are just the evolution by utilizing the latest technologies and advanced features. So let's go ahead and check out interesting things about Dating App Development and how much does it cost.
Prerequisites: Things You Should Know Prior To Dating App Development
Also, Read A COMPLETE GUIDE ON MOBILE APP DEVELOPMENT
The dating industry is huge and evolving exponentially, there a few apps in the market that promise to provide excellent features and a wonderful experience dating online. According to a survey, it is expected that the total revenue generated by dating app development would multiply by 3.3% by the end of 2021. In such a case, you might head out to develop an app and boost ROI of your startup.
Having said that, it is necessary that you keep a check at various features of an app that will help you stand out from the crowd.
Privacy & Security: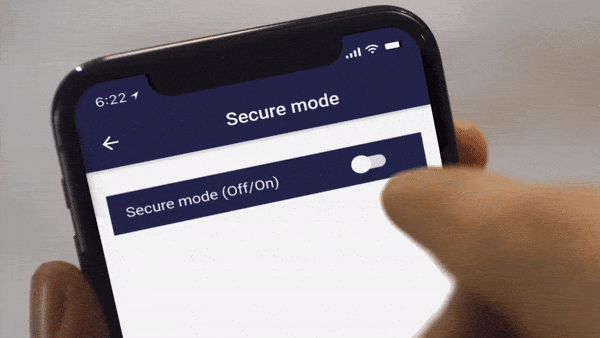 While planning to develop a dating app, one of the most important thing you should cater to is privacy and the security of user data. Data breach is the major concern of users nowadays and while engaging in an app that takes more of personal information, privacy is a must. No matter the type of dating app, you plan that develops, privacy is one such feature you cannot afford to miss. Adding features such as disabling location or instant messaging, blocking specific contacts etc would distinguish your day from the ones existing in the industry. Employ security features in your app to provide a safe experience to the user.
Intuitive User Interface: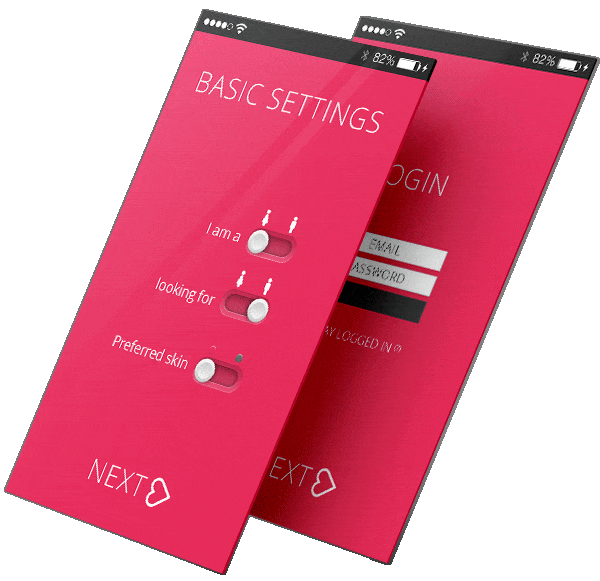 There are multiple types of dating apps and the one that works best for the youth today are the location-based apps. An elegant interface that deters the need for unnecessary swiping reduces the traffic at an app, so if you wish to flood your app with ambient traffic, you should have a hassle-free interface.
An Option of Messaging or Chatting: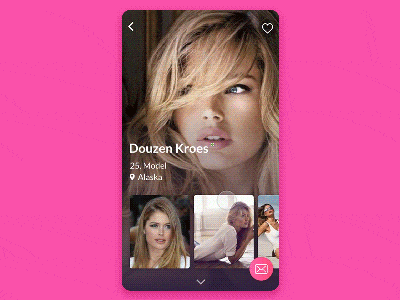 Chat options are more of a necessity than an option while developing an online dating app. Today, all the dating apps have this feature. One thing that will help you be a lot more unique is customizing the above feature. You can include options to edit a message or undo a text message if not legitimate. Providing users with the opportunity to edit their messages can help save them from embarrassment after sending a wrong message.
Real-Time Notification:
The most effective way to keep users engaged is real-time notification. It always beneficial to notify users about what's happening in their absence. Dating is crucial and you would never know how important a message turns out to the user. Hence, prompt notifications are one of the most important features your dating app but own.
Search Filters:
Dating apps such as Tinder and Badoo are successful as they induce features that strike user interest. An important feature that a dating app must possess is the option to filter their search space. Every user has it's own choice and corresponding preferences, so providing them with the freedom to restrict their search space and filter results based on location, interest or work help find the optimal match.
Badoo apps have this exceptional feature to allow users to use face recognition to find people resembling an actor or any other preferred celebrity. Another feature that segregates Badoo from other dating app is its introduction of the video chat feature. If you are thinking of dating app development, you too can try incorporating such features.
Generating Revenues:
While planning for dating app development, the core concern is generating revenue. There is no point in having an app that does more bad than good. A clear idea as to how can a mobile app development multiply money while providing users the chance to connect with a number of people and find their right match. The presence of tinder clone has helped startup agencies reduce the dating app development cost by creating a clone app with additional features.  
Also, read 18 tips about mobile app development you can't afford to miss
Before you step out to develop a dating app, it is profitable to know the ways or predominantly the sources of income from dating apps. Few of the most popular ways to earn includes:
Subscription for Use:

Almost 90% of the app generating revenue provide free usage for a limited time span. Post that users need to pay a subscription fee to continue using the app. Dating apps also work this way. The subscription could be availed monthly, quarterly, or yearly, according to the user's feasibility but they need to pay and this money acts as a source of income for the development company.

Paid Ads:

An excellent way to make money online is selling spaces of the app to a third-party company for ads. Though your app must a have minimap traffic to be eligible for AdWords. However, once you are there, your app can effectively add money through ad display. The best way to display ads is by monetizing gifts virtually. This not only promotes sites such as one of florist, restraints or candy stores but also generate greater revenue for you.

In-app Purchase:

Dating apps use extensive features to please your partner. Emoticons, Smiley's are mostly free but in a few cases, the user needs to buy icons for a better profile. This, in turn, leads to income generation.
Premium Membership:

App development companies play smartly while inducing features and laying protocols that determine how users use these features. When the basic ones are kept free, few of the advanced features are locked and a user needs to pay or in other words, buy a premium membership to avail of special features. One example being the Tinder plus that provide users with unlimited swipes and corresponding undo, a feature that is not available in the basic version of Tinder.
Money making is not easy and definitely not when you are new in this domain. You need to provide exceptional features to build user trust so that they are ready to pay and this, in turn, generates revenue.
How To Enhance User Engagement and Boost Traffic:
So, now you have an idea about what dating apps are and how do they help generate revenue. One thing that needs to be mentioned here is marketing tips for your dating app. KPIs help you strive the chord and attain the desired profit, so it is imperative that before you set out for dating app development, you are aware of the three crucial metrics that help enhance user engagement.
Retention Rate

Session

Page accessed per visit.
Keeping this in mind let's have a quick look at what are the ways to turn your dating app highly engaging for users:
Employ Match Making Algorithm: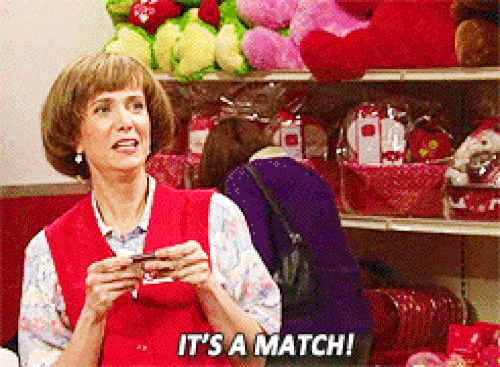 Today users have a pool of preferences while they choose their partner. This could depend on their looks, their hobbies, interest or life goals. So when you plan to develop a dating app, be very concise about the algorithm you choose to deploy. True that inducing matches reduces the search space but this rate high quality. One good choice is always better than a hundred useless ones. Facial recognition is in conversation these days and currently, very few apps use this feature. This could be a good opportunity for you to steal the market of the dating industry.
Help User Connect Anonymously
Not all are outspoken and feel free to connect face to face. Dating apps are an excellent platform that allows users to connect anonymously. While their personal information is kept hidden, they can effectively see the face of a person they are dating or planning to date. As a newbie in the dating world, you can induce partial anonymity in your app to gain the trust of users.
Filters To Find The Best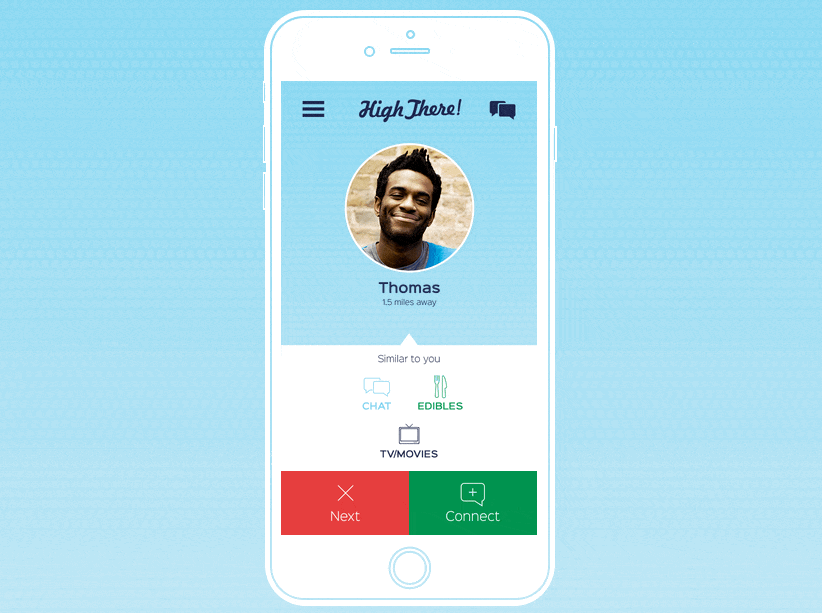 A great deal of time is spent finding an accurate match. And this increases the possibility of users leaving the app very soon. To prevent this, you can or rather should have the option of filters. Height, age, weight, complexion, interest or hobbies, it could be anything, the more they streamline choices, the greater is the possibility of higher user engagement.
Dating Mobile App Development Cost Breakdown:
Cost of dating app development can vary depends on the feature you out in as well the platforms you are going to support. Let's consider for iOS & Android both platform with basic required features.
| | |
| --- | --- |
| Wireframe | Mockups | 80 Hours |
| Mobile App Design | 100 Hours |
| iOS & Android app development | 500 Hours |
| API Development | 120 Hours |
| Backend Admin Panel development | 240 Hours |
| App Testing | 120 Hours |
So total time required to develop a dating application is 1160 Hours.
Now let's take a look at hourly rate country wise.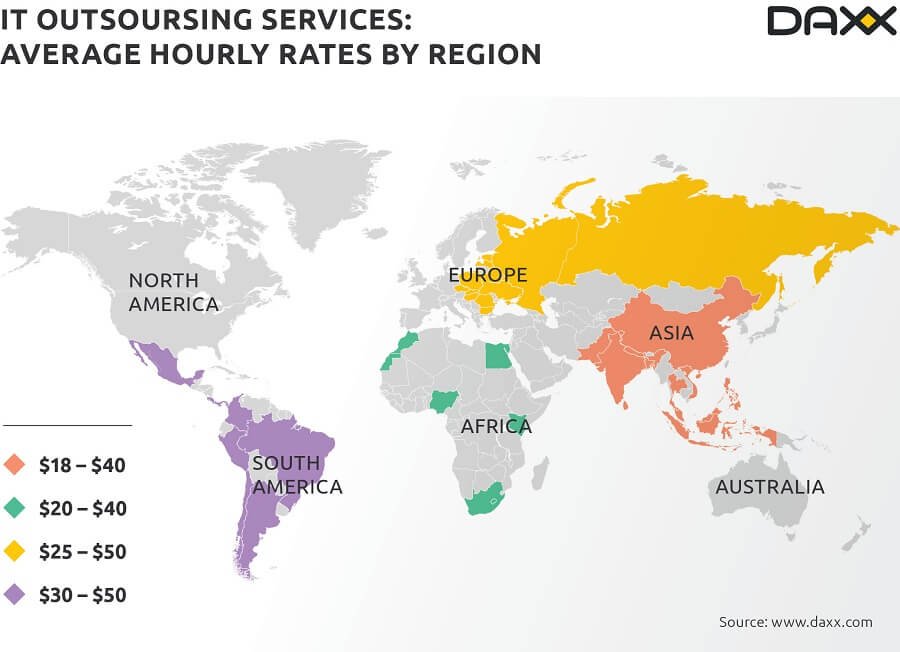 So if you plan to develop a dating application in India than it will cost you $20,880 – $46,400.
A lot has been said about dating apps and why is dating app development the need of the hour. So, now if you are planning to get an app developed and have no idea whom to approach, you are at the right desk. We, at AppTrait Solutions, pledge to provide the best dating app development company. We excel in all, right from developing to marketing and helping you generate revenues, you can rely on us. We have expertise in mobile app development and a team of dedicated professionals that guarantee high-quality work with on-time delivery.
Connect with us for further details.