I've had an idea for an app… "What's next?"
You'll find our article useful if you've ever asked yourself a similar question! You're lucky in that you realize you've just begun your long path to developing a popular app. Nobody is knowledgeable of it.
Many individuals assume that coming up with outstanding app concepts will generate 99 % of future revenues. Sadly, the reality isn't always as pleasant as we'd want it to be, and it frequently deceives us. The good news is that we've devised a comprehensive strategy for resolving your issue. That's all there is to it.
You see, you don't have to work on your app concept and get it built entirely on your own. It is a lengthy procedure. What we recommend is that you sell your app concept to a third-party firm with the time and resources to build it — which you will own for the rest of your life.
You are convinced that people would love using it because of its excellent value proposition and a vast variety of features. It's also worth noting that it has excellent revenue potential. Idea valuation, on the other hand, is difficult since concepts are ethereal and cannot be measured in any manner. The worth of your concept might be anything from $5,000 and $500,000.Also, you can see – How to Create an App from Scratch? Step by Step Guide
There is a lot of information regarding how to market an app idea on the internet, which can be daunting. The companies you can sell it to and the measures you can take to get money from your app concept will be outlined in this blog article – How to Sell App Ideas to Company in 2022,  to make your life a bit easier. Also, you can see how to develop a chatbot app
I think we can get started.
How to Sell App Ideas to Company in 2022
For Understanding this you have followed the steps
1. Make Sure That the Idea Is Profitable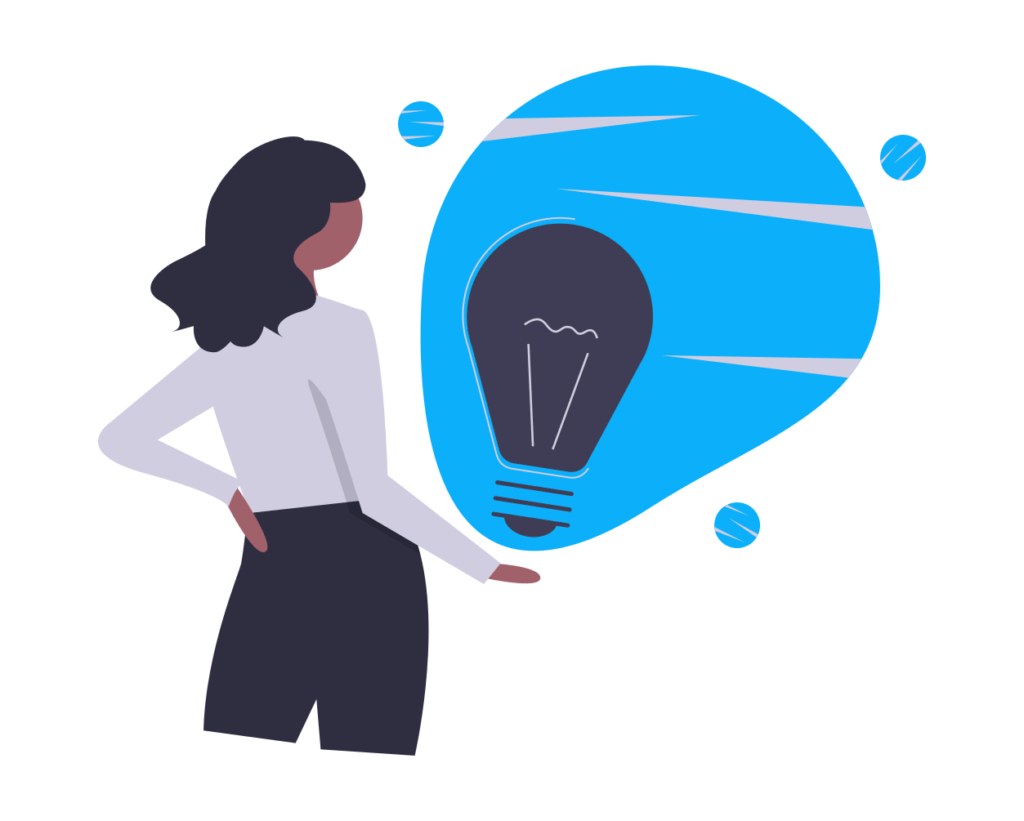 Credit: Themeisle
Once you take any moves toward selling your application idea, be sure it's feasible. You'll need to do market research, competitive analysis, and focus group interviews to validate your ideas.
First and foremost, market research is required. With a market overview, you may identify your target audience: Who is your app most likely to appeal to, and why?
After that, research your competition. By contrasting your ideas with those of your rivals, you can determine their strengths and shortcomings of theirs. You should also contact people who represent the people who will use your app and inquire about their opinions.
2. Looking for approaches to improve your idea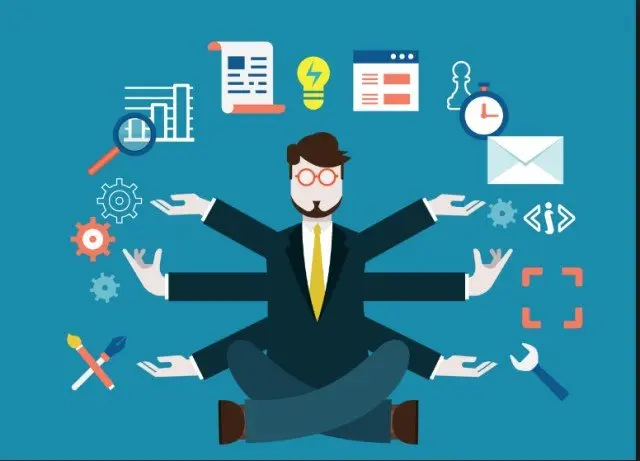 Credit: Smarter Business Processes
Validation is required for more than just a good idea. You'll also learn how to enhance your app idea.
To make your app idea even more competitive, include your study findings. Potential investors and IT businesses that are interested in using your app for their commercial operations will find it more interesting.
Consider future developments in mobile app development as well. On-demand applications, mobile commerce, artificial intelligence, and augmented reality are all on the increase.
3. Set Up Your Prototype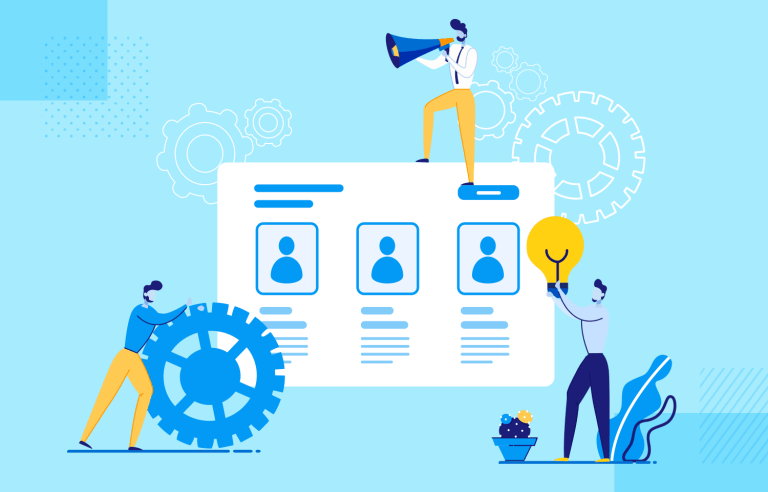 Credit: Justinmind
The work of writing a business plan is challenging, but it must be performed. You'll have an easier time speaking with investors about the prospects your application provides for their company's development if you use this tool. Pay attention to the following areas of the business plan if your application is still just an idea:
As a result, you should come up with as realistic a project development estimate as possible so that investors can evaluate if investing in your idea and its growth is financially feasible.
4. Make a Sales Pitch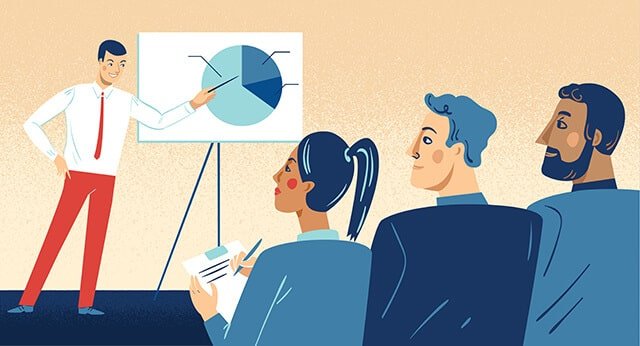 Credit: Cleverism
To market your app concept, you'll need to deliver a 30-second tale that persuades the audience that it's worthwhile and worth paying for.
Your sales pitch, on the other hand, should be tailored to your target investors, with a focus on the issue you want to address and how you intend to solve it, as well as a list of your most significant benefits.
5. And support it with a strong company plan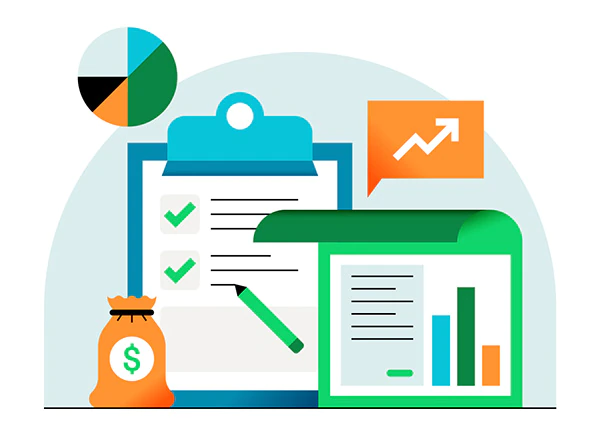 Credit: QuickBooks – Intuit
The work of writing a business plan is challenging, but it must be performed. You'll have an easier time speaking with investors about the prospects your application provides for their company's development if you use this tool. Pay attention to the following areas of the business plan if your application is still just an idea:
Get a Development Cost Estimate:
As a result, you should come up with as realistic a project development estimate as possible so that investors can evaluate if investing in your idea and its growth is financially feasible.
Describe your business plan as thoroughly as possible, as this is how your software will generate revenue in the long term. As a result, the business model must be legal, acceptable by the industry, and revenue-generating.
Good Strategy for Marketing
It's also important to provide marketing suggestions that are backed up with expense estimates. Take a look at the brand development plan, social media marketing, SEO, and other strategies used by your niche.
6. Register Your App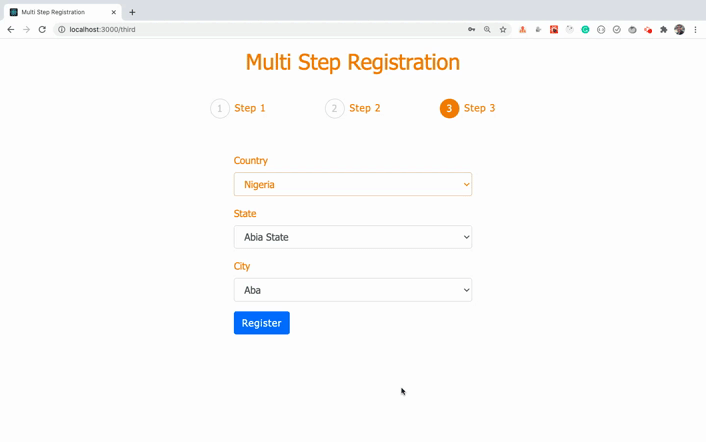 Credit: freeCodeCamp
Registering your app's name and logo as a trademark is the next step in protecting your intellectual property rights. Make sure you remember to do it! After that, you're ready to pitch your app concept to potential investors. Keep in mind that software licensing is critical for protecting against hackers and piracy.
7. Make Contact With Potential Investors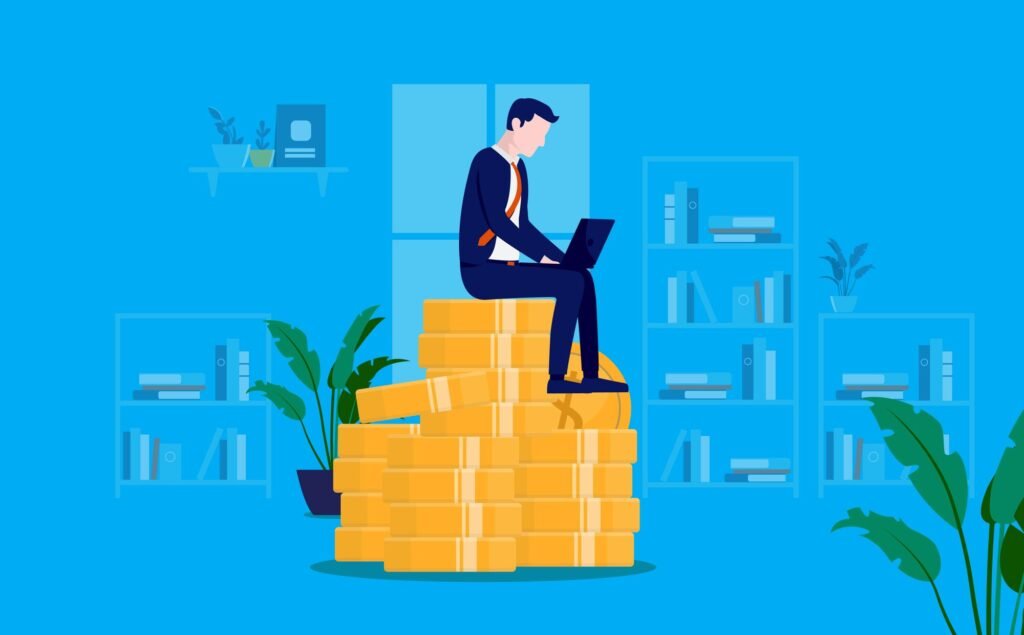 Credit: OkCredit
Make a list of IT companies that are interested in investing in app ideas
If you want to sell the app, there are a lot of IT businesses that will acquire other applications. Doing a Google search for tech unicorns, as well as researching recent acquisitions and investments in them, is the simplest approach to locate them. Make sure you're not confined to a single country or region. A buyer may be found everywhere in the world.
Pick companies that are related to your business
Before submitting your application, look through the company's profile, learn about its recent acquisitions, and see whether your product fits into its business strategy and development path.
Make contact with the potential investor and make your case to them
You must first develop a list of relevant contacts before you can begin pitching firms. It is totally up to you whatever channel you utilize. The initial stage might be messages and emails on LinkedIn, followed by phone conversations and personal meetups. Meet the representatives of these firms by attending startup events and meetings.
Never give too much information about yourself or your application. All of the information you submit should be released under the mutually agreed-upon non-disclosure agreement (NDA). Your prospective buyer will do due diligence. If you believe you'll need a lawyer, make sure you get one.
8. Set Your Terms And Conditions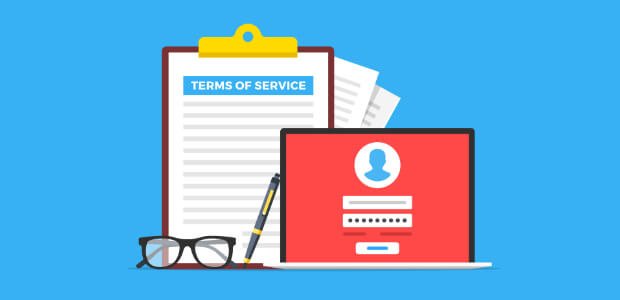 Credit: Caribe Shuttle Cancun
Although selling an app concept is difficult, there are methods to make it successful. For the time being, you'll need to haggle over a price and other advantageous terms.
So, you're not required to sell an idea together with all of its intellectual property rights, for example. Instead, consider joining a partnership in which you will receive a share of the earnings.
This is especially true if your idea is unique and suited to the needs of the business or consumer.
9. Before you sell your app, be sure it's finished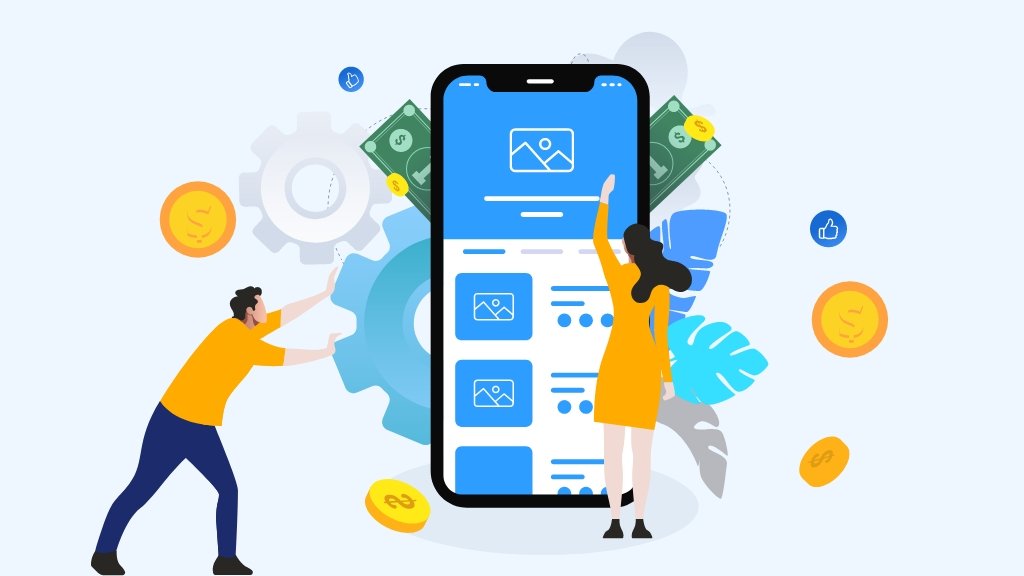 Credit: Apptunix 
Selling an app concept to a corporation is harder than selling a ready-made app, as I have stated. After going through all of these procedures, many people believe that finishing their app is more useful than selling a simple concept. Ready-made apps take more time and money than basic ideas, but they're also more profitable.
Consider all of the advantages and disadvantages of each choice at this time. This is especially true if you have the technical expertise required to complete your application. If the expenses of technological development surpass any profit you may make from selling a ready-made solution, you might wish to sell your concept.
Selling your app at the MVP level, on the other hand, maybe the most profitable method. You now have a functional solution, actual insights from your target market as well as the market itself, and the ability to demonstrate real commercial value to investors.
How to Sell an App Idea to Apple
Sure, your app concept is so fantastic that Apple would jump at the chance to buy it and make it into a hit. But how can you get in touch with them? You are unfamiliar with the staff of the firm. You go to Apple's website and choose "Contact Apple" from the drop-down menu. You might be puzzled at first because Apple can be approached for a variety of reasons. Finally, you find a location to offer feedback and start fleshing out your concept.
The sad fact is that Apple will not consider any suggestions. They state it explicitly in their Unknown sender Idea Submission Policy, asking that no ideas, materials, or works be submitted to Apple employees or contractors.
There must be one more fascinating line in the Policy that states that if you submit an idea, Apple will regard it as its own and will neither compensate nor reward you. So, if you submit a groundbreaking concept to Apple, they may develop it and make it successful, but no one will ever know who the true hero is.
Apple does, however, purchase successful functional apps such as Siri, Apple's voice assistant, which was purchased in 2010. According to reports, Apple paid up to $200 million to Siri's investors. So, if you believe your app has the potential to fit into Apple's plan, you'll need to produce a high-quality, well-known product, and hope to sell it to Apple by chance.
How to Sell an App Idea to Google
Google Play for Android contains roughly 2.5 million applications. In terms of the number of apps available, this is the largest app store. If you claim "I have an app idea" and it's something new, it's worth checking the Google Play Store to see if there's something comparable.
Google does not explicitly indicate that it does not welcome ideas. They welcome them, but, like Apple, they don't compensate you for your suggestions; instead, they regard them as their own.
So, if you're feeling kind, you may submit your concept using an online form, but don't expect any compensation.
If you want to make money by selling your app to Google, you must first create a high-quality app, advertise it, and ensure that Google is aware of it.
Frequently, you will read in the news that large organizations such as Google, Apple, or Facebook have purchased smaller businesses to assist them to compete against one another. It was recently rumored that Google was intending to buy "Firework," a TikTok-like app. TikTok, with its structure of short 30-second films, has become a popular platform for younger video makers, putting Youtube's supremacy in jeopardy. Facebook is also developing "Lasso," a similar tool for short films.
For Google to notice your app, it must be of sufficient quality to help the company compete and surpass its competitors. Another alternative is to provide a solution that will aid in the company's product improvement. Waze, an Israeli business, was bought by Google in 2016. It was a navigation app with a user base of 50 million people. Waze has several useful features, including the ability for users to engage with each other and report on the road and traffic conditions in real-time.
How to Sell an App Idea to Facebook
It may come as a surprise to learn that Facebook does not buy app ideas. Facebook does not compensate anyone for their ideas, whether they be for an app, a feature, or a piece of technology. Despite their openness to community recommendations, they will not provide money to anyone who submits their proposals.
Facebook, like Google and Apple, acquires ready-made items that don't have to be lucrative. Instagram was not producing income when Facebook bought it in 2012. Instagram, on the other hand, was valued at more than $100 billion in 2018. Former Facebook workers said that the purchase was made to compete with Twitter and Google+.
Whatsapp, a popular messaging service, was another well-known Facebook takeover. Facebook paid $19 billion, which is a huge sum considering Whatsapp was largely known outside of the US and didn't produce a lot of money. According to confidential charts released by the UK's Digital, Culture, Media, and Sport parliamentary committee in 2014, Whatsapp was growing in popularity and had all the potential to not just fight but even win the war against Facebook Messenger.
Your app does not have to be tied to social networking to be bought by Facebook. Facebook has a wide range of products. Facebook, for example, purchased Oculus VR, a virtual reality platform, in 2014. They also purchased Ascenta, a drone-making startup. Other purchases included businesses in the video software, fitness, health monitoring, and team messaging industries.
Wrapping Up
When it comes to app ideas, you will not get compensated for coming up with an excellent one. If you want to sell your software, work on it and approach it like a company. Contacting several of the industry's key companies might be beneficial to your app.
Apple, Android, Facebook, and other digital behemoths are just a handful of the major participants, but there is also a slew of investors and firms ready to help you at each level of the app development process.
If you don't take shortcuts and are patient with your app concept, this is a process that may pay off handsomely.
FAQ
How to make sure my app idea is secure while sharing it with investors?
There are several actions you may take to safeguard your app concept, such as signing a non-disclosure agreement with investors, patenting your idea, copyright protection, and so on.
Which are some of the nations with low development costs?
Companies with inexpensive development expenses can be found in India and other eastern countries.
How can I build a minimum viable product (MVP) for my app idea?
The first step in creating an MVP is to identify the elements that are most critical and necessary for the app's operation. You may seek development support for your MVP by contacting development companies.
Is it possible to sell an app prototype?
The most successful method to sell a mobile app concept is to produce a comprehensive prototype that allows your stakeholders to experience the app in its entirety. The prototype must be eye-catching and visually appealing to sell the idea.