Really? Facebook will pay you for using your data? Facebook on Tuesday 11th June 2019 launched an app "Study From Facebook" that will pay users to share information with the social media giant about which apps they're using.
Bytheway earlier Facebook launched 2 applications that track the people data, what people did on their phone. But due to some criticism of privacy both were shut down.
Now from new app facebook said that a new app called "Study" it is different than previous. Study From Facebook app is only available on Google Play Store and currently, It is launch in the US and India.
The new application will gather data about which app people are utilizing and check how long it's extent. It also including which application highlights are used. That could give Facebook an important understanding of how individual person use services and other apps.
Whereas, Facebook doesn't say how much it'll pay people to use the app, but a Facebook blog post says that "all research participants are compensated." Not everyone will be able to sign up for Study. The company will target you through an ad, and if you see one, you can click to sign up.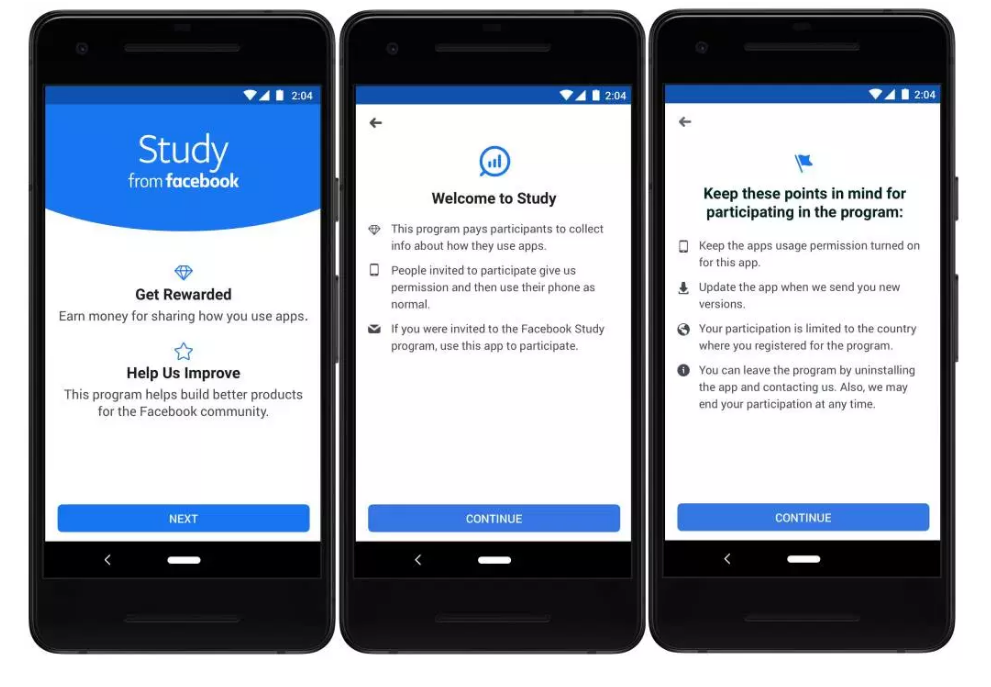 Facebook Study App Policy. Study App, will not collect data on user IDs, passwords, photos, videos or messages, and that it will not sell the data it collects or use it to target ads. The data will be used to help the company build better products. It is clearly mentioned in the Application overview.
Having a Mobile App Development Idea for Startup Or Small Business. Contact us and stay up to date your business with the current market trend.