On-demand apps have outreached the global app industry within a shorter time span. Right from cab booking services to laundry apps, on-demand apps rule everywhere. One such domain that has hit the on-demand industry by storm is the food delivery apps.
Whether you are back home late night or is in no mood to cook, or even step out of the house to feed your hunger, on-demand food delivery apps provide you the ease and comfort to order food online and get it delivered at your doorstep. No odd hours or extra charges, you pay for what you have ordered and a couple of minutes later, you have hot and delicious food right outside your door.
Interesting right? But how do you get an app developed to start your business in the food industry? Here, we are a mobile app development company that helps you deploy an app of your choice.
On-Demand Food Delivery Apps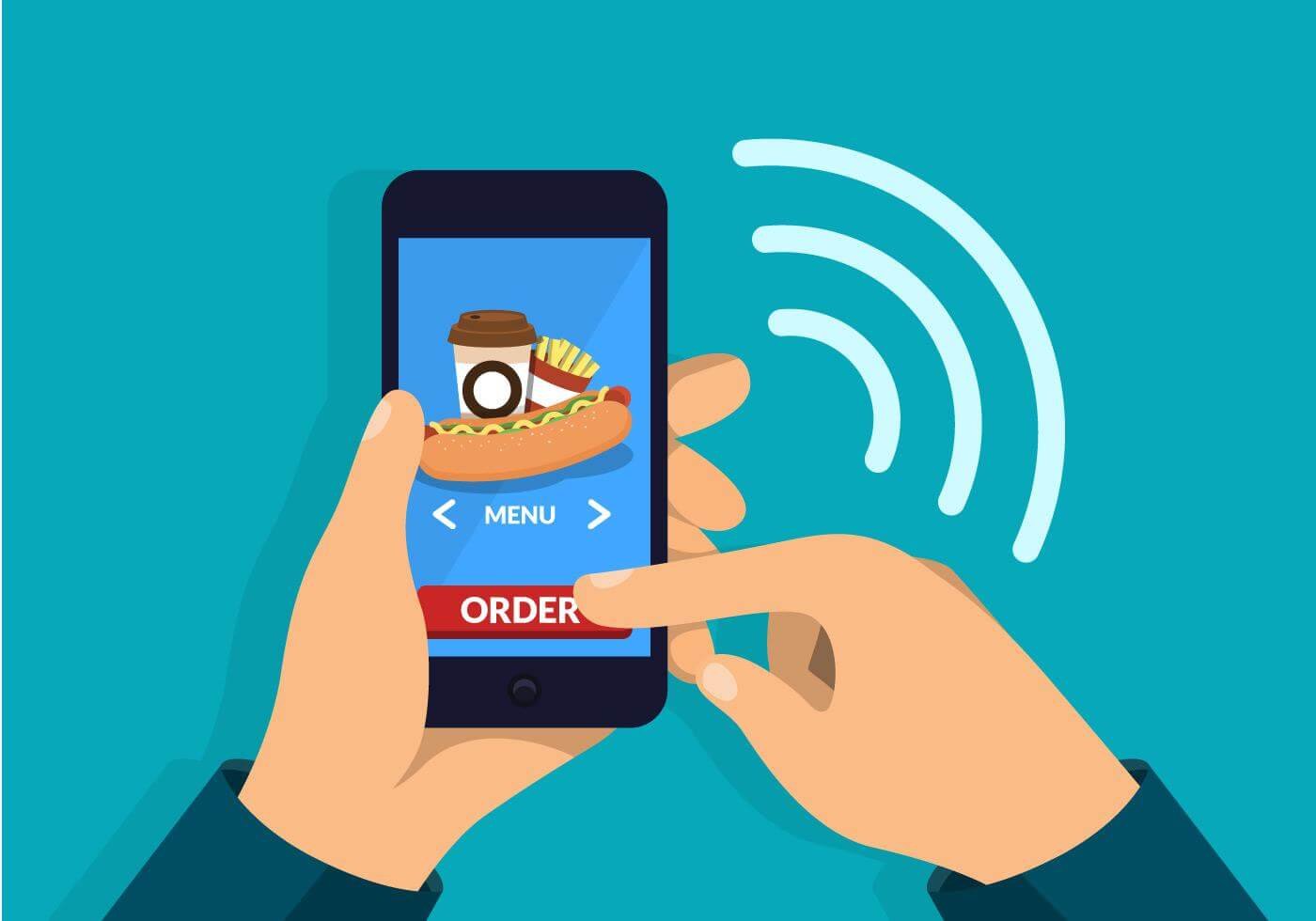 Food Delivery apps are one of the best startup ideas to invest in. Technology has risen high and entrepreneurs now seek opportunities to strike the market generating higher revenue. On-demand food delivery apps are one such domain that connects food outlets with users. Customers can order food as per their convenience and get it delivered at their doorstep.
A Quick Overview Of The App: Must-Have Features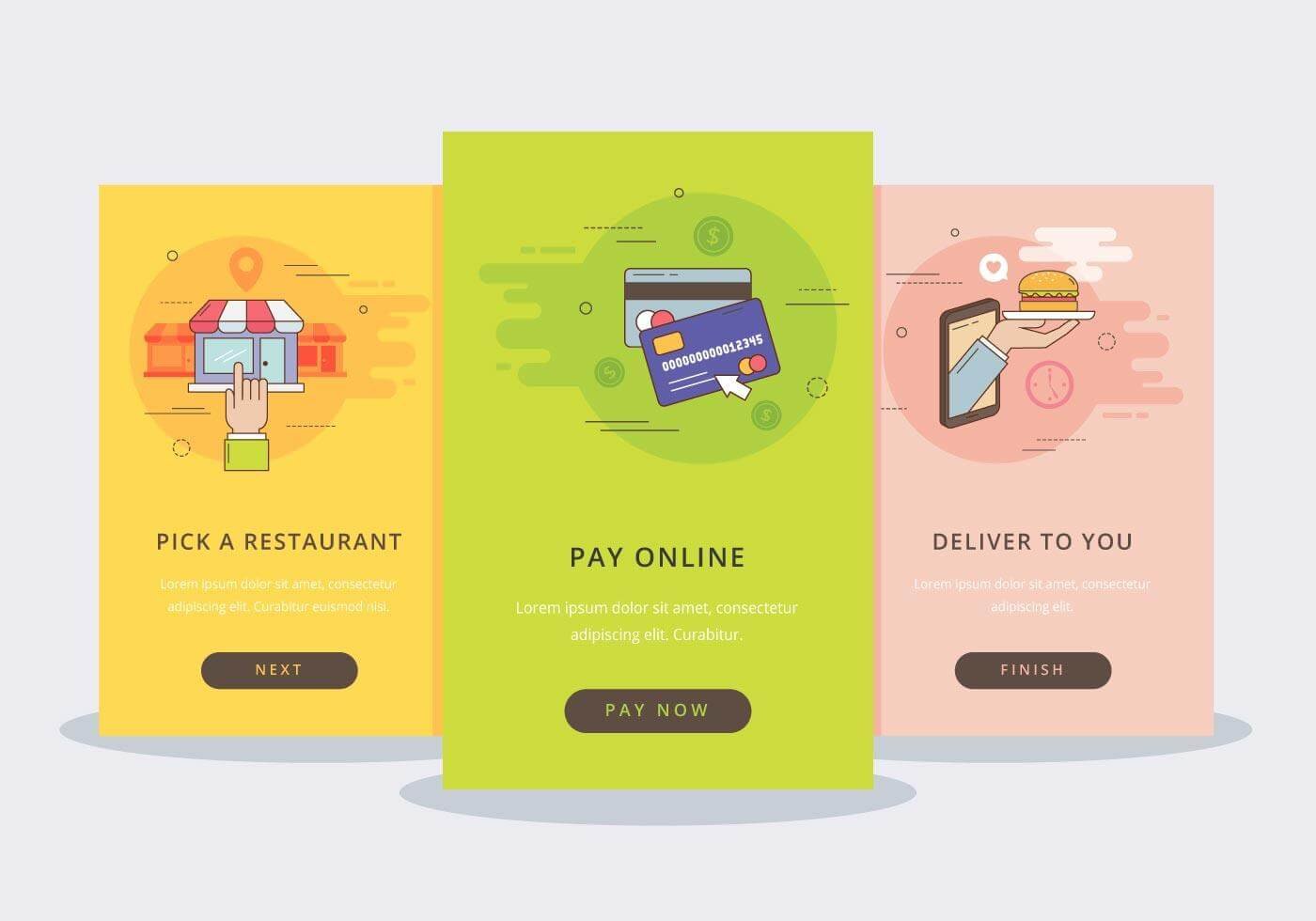 Deploy an app that is decked up with the following:
A quick tap at the app:
Before you use the app, you are expected to sign in and register yourself as a user. However, the need to enter details appears time-consuming and so app developers these days integrate social media login to streamline the registration process.
Select Food items & Add To Cary:
An effective on-demand food delivery app must have an excellent user interface enabling them to request orders easily and quickly. If a user has to look out for options before ordering, odds favor them leaving the app soon
No matter what kind of services you provide, when it comes to online payment, security is a major issue. In order to build user trust and leverage the retention rate of users, it is desirable that your app gave a verified payment system.
One of the most important features to be induced in your app is the option if live tracking. This gives the user a sense of satisfaction and keeps them updated on food status.
Though this is not mandatory, yet you can keep this feature while you build an app. It allows users to repeat order by just clicking on the refill tab. It would initiate your last order again. This is effective when a user is particular about his choices and orders the same thing every time.
Employing an option where users rate a particular restaurant and further add reviews help you update your app as per the users choice. You can freely remove restaurant that has a negative review to build your brands' trust.
While you head to deploy an app for food delivery business, the mobile app development company would brief you on the total concept on an app and how does the same work. The app is segregated into three panels.
Customer Panel
Admin (app owner)
Restaurant Panel
This is the user interface to be used by the one ordering food online. It is necessary to build a UI centric app that provides users the ease to order food online fuss-free.
A login or a registration panel.

Search option to look out for restaurant/dishes.

Personalize food items on the basis of the users choice.

Add food items to cart

Check out for billing & payments

Verified payment option

Live Tracking

Rate & Review

Live Support
This one owned and operated by the person concerned at the hotel desk. It helps then view orders, and manage the delivery of the same efficiently.
Login portal to view his orders

A menu list displaying food items

Update order status

See User Review

Initiate offers to users.
The last is the control panel that analyses and asses both the customer desk and the restaurant Panel.
Track delivery boys & corresponding restaurant.

Add or remove delivery boys.

Add or remove restaurants

Monitor payments

Provide discounts
Want To Get Best Solution for Food Delivery App?
We are here to develop custom on-demand food delivery mobile app.
Advantages Of An On-demand Food Delivery App
On-demand food delivery apps have a huge success rate and are expected to rise even further. Additionally, it has a plethora of benefits both to the user and the app owner.
Food Delivery apps are cost centric and delve into on-time delivery.

Helps restaurant owners promote their business and enhance user visibility.

Food Delivery apps are robust and user-friendly

It helps owners boost sales and generate higher revenues
You might now be convinced to build a food delivery app for your business and looking out for an on-demand app development company that would provide you with optimal solutions. We, at AppTrait Solutions, indulge in building feature-rich apps that not only drive traffic but also help them convert to sales. We have a team of dedicated developers who build user-centric apps in an efficient way. If you are on the same page, feel free to reach out to us.