A true pet is not only a source of continual affection and devotion but also a significant source of responsibility. You must be at home at all times, live in the same apartment or house, and be free of any allergies or contraindications.
In truth, every pet demands care and attention – you'll need to buy food and medications as needed, as well as go to the vet on a regular basis. If you live in the United States and want a genuine pet, read our reviews of the 5 best pet adoption apps for Android and iOS.
If you can't afford a real pet right now for any reason, there is a viable substitute. Virtual pets may make themselves at home on your smartphone while also enticing you with their appearance.
You won't have to spend money on food or physicians since you'll find everything you need in one app or game. In this genre, there are a variety of lovely creatures that you will fall in love with from the moment you meet them.
Virtual pets are always pleasant, loving, and upbeat – all you have to do is look after them and have fun. We've put up a list of the Best Virtual Pet Apps And Games For Android & iOS for 2022. Also, you can see the web development projects for beginners
Want to know for developing an app for IoT device – How to create a mobile app for IoT Device
The Best Virtual Pet Apps And Games For Android & iOS for 2022
1. Bubbu – My Virtual pet cat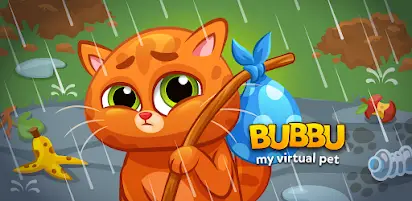 Credit: Google Play
In terms of scope, Bubbu is similar to Tamagotchi. You begin with Bubbu and take care of him. Bubbu may be fed, dressed, cuddled, and bathed by the player. There are also over 30 mini-games, a minor fashion game, and a house-building component. It's all centered on the virtual pet idea, and it's all really neatly tied together. Duddu, a similar game featuring a dog instead of a cat, is also available from the makers. You can choose between the two. The games are nearly identical.
2. Dogotchi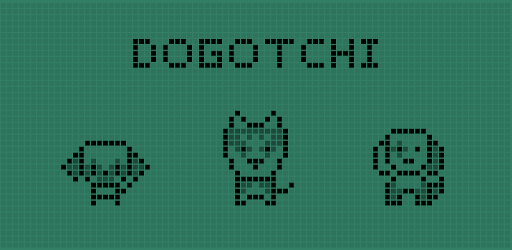 Credit: Google Play
Dogotchi is a remnant from the Tamagotchi era. It has a very basic 8-bit UI and a charming little puppy to look after. You feed it, give it injections, play with it, and look after it. There are 12 dogs in the game, as well as a growing up mechanic, mini-games, and color customization. Raising your existing pups to adulthood is how you unlock dogs. There are no in-app purchases in this one, so it's completely free. There are advertisements, and we wish there was a way to pay to have them removed. Aside from that, this is a fantastic free alternative in this genre. There are numerous additional retro-style virtual pet apps available from the same creator.
3. Frojo virtual pet games

Credit: EmulatorPC
Frojo is a Google Play developer that has a slew of virtual pet games. My Corgi, Moy, Oliver the Virtual Cat, My Chicken, My Lil' Dino, and many other alternatives are available. The games all play in a similar fashion, so all you have to do is pick which animal you wish to care for. Except for Moy, who resembles a purple octopus alien monster, they're all rather self-explanatory. The games contain a variety of mini-games as well as little tasks to do in order to care for your virtual pet. They're all family-friendly, entirely free (with ads), and simple enough for most people to play.
4. My Boo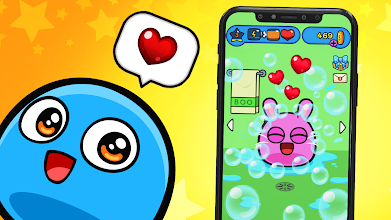 Credit: Google Play
My Boo is a typical virtual pet app that is also one of the most popular. You take in an adorable tiny blob monster and raise it. Players must grow it, give it attention, feed it, and dress it up in various outfits. To be honest, this one doesn't have a lot of distinctive features. The game just excels at all aspects of virtual pet ownership, making it easy to recommend. The advertising might be a little excessive at times, but you can pay to have it removed. Overall, it's a pleasant experience.
5. Talking Tom Series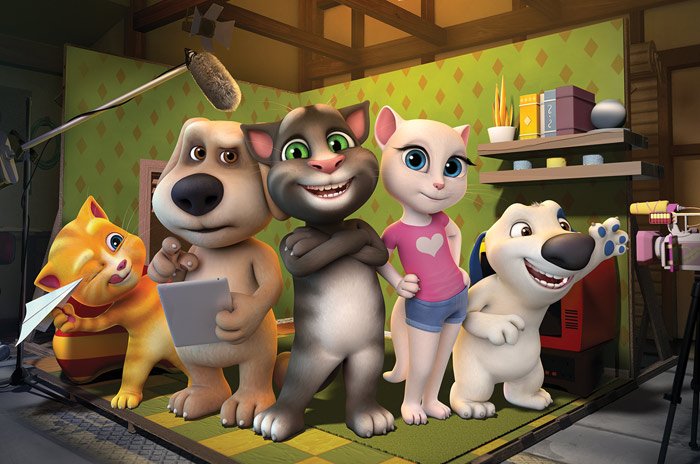 Credit: Talking Tom and Friends
This app in virtual pet simulation games comes from the creators of top-rated virtual pet games like My Talking Tom, My Talking Angela, My Talking Tom 2, and other great titles.
Players may feed their Tom, chat to him, feed him, and engage in a variety of other fascinating activities with him with this digital pet game software. Aside from that, there are several mini-games and customization options in this game.
FAQ
What Is A Virtual Pet?
A virtual pet is a form of artificial human companion that is also known as an artificial pet or a virtual pet. They are kept simple for the purpose of entertainment. They have a virtual pet instead of a real one.
It's possible to get it by using a virtual pet app. For example, AI pet apps simulate the sensation of having a pet in your arms. You may use such applications to grow, teach, feed, train, and clean them. You may engage in a number of interesting activities with your cat, dog, or another pet animal.
Adults and children alike like playing virtual pet games.
How Does A Virtual Pet App Work?
These games may usually be found for free on websites or through apps. Now all you have to do is sign up. This software frequently includes a virtual community. These apps allow users to earn virtual money that may be used to buy pet supplies or food.
Conclusion
Playing a virtual pet app might be entertaining, but coming up with new app concepts can be difficult. You may pet an animal without having to take it home with you. Nothing, neither allergies, upkeep costs, or a lack of time, can prevent you from caressing.
If you're looking for inspiration for a virtual pet gaming game, you've come to the correct place. AppTrait Solutions, an app development business, can assist you with all of the necessary components for creating a digital pet game.