Mobile Apps are ruling the world and almost every sector has witnessed its storm. This time, it's the industry of real estate. Current market trends propel nearly 1/5th of people employing real estate apps to leverage their business. Whether it is to buy a property, sell or explore the same, mobile app usage has grown by around 120%.
Given the trends of the digital revolution, real estate mobile app development is now occupying a place in the industry. Several entrepreneurs believe that no sooner will the real estate mobile apps replace the traditional forms of property selling. True that this might sound incompetent yet the further of real estate mobile app development is delightful.
Eliminating the need of door to door visit at brokers office to get a glimpse of properties with simple app tap.
How incorporating real estate apps helps you?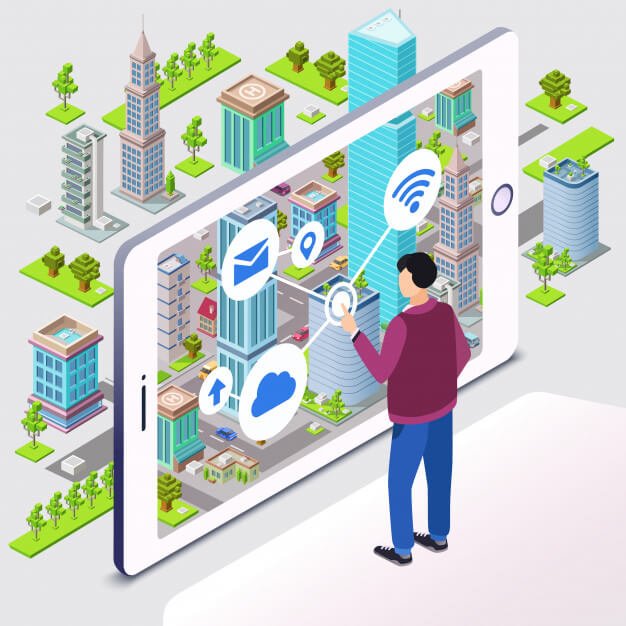 While you have had years of experience in the real estate industry, you would be wondering why to go live with a real estate app. Why deploy an app, when you can do things on your own. Let's put the light on the pool of benefits you could drive by building a real estate app development. An excellent approach to reach out to your customers. Real estate apps allow 24/7 connectivity, prompt messages, and instant updates.
According to a survey, users surf over the net to gain maximum information about real estate properties. If you are looking to shift strategies and boost your business, then building an app would be the best way.
Benefits of Having A Mobile App For Real Estate
3-D View Of the Desired Property
One of the most desirable features to be induced in a real estate app development is three-dimensional view of the entire property. Giving users the visualize the entire property offers a better picture and leverages the chances of a purchase.
Information Related to Brokers
Surfing over the internet and finding brokers in a particular location is both tedious and time consuming. Rule out this overhead by giving them all the desired features under a single roof. Be it a middleman or a broken, a real-estate-mobile-app should give users information about them, their contact details and areas of interest.
Allow Connecting With Merchants
Enable purchasers to connect with merchants via mails or messages directly from the app.
Additional Perks Provided By A Mobile App
Live support and 24/7 connectivity.

Improved customer retention rate.

Inducing virtual reality to provide 3D tours.

Hassle free communication between the broker and the buyer.

Geolocating property.

Better rates of conversion.
Features To Be Employed In Real Estate App
While Deploying a real estate mobile app development, it is desirable to induce features that help boost your business by converting traffic to sales. There are two major outlines, one being the panel for users and other being the panel for real estate agents or primarily the brokers.
Customers
Sign up to create your unique profile on the real estate app. You can either create it with your email id or via your social media credentials.
No one can simply download the app and create a user profile. Whenever a user register's on the app, an admin would verify the same and only then can a user continue to explore property option. 
An option that enables user search for properties with added filters. Sort properties on the basis of money or filter it according to your choice of place, type, and money.
Users can search for properties on the basis of list or map. That is a list view or a map view while users looking out for properties.
Users have the option to either edit and update their profile.

This option allows the admin to either add or remove properties, request for purchase or sale etc.
From buyers to seller or brokers, an admin needs to keep track of all users engaged with the app.
It is only the admin who owns sole responsibility to either approve or deny the addition of a property.
Admin needs to keep a control over the currency check of all properties.
Admin needs to keep a check at total earning and also monitor them for detailed information of all deals.
Some Other Add-ons in your app
An option to share properties on social media and attract customers on a greater level.

Image gallery depicting images of selected properties.

A blog on relative topics to attract a range of customers. Undoubtedly, content is king and one of the best way to attract customers.

Client testimonials to allow them to review and provide feedback on the services provided by the app.

Push notifications to keep users updated on the latest deals and discounts related to buying or selling of properties.
Want To Hire Real Estate App Development Company?
We offer the best solutions for Real Estate Industry. Grab your FREE one-hour consultation with experts!
Things You Should Take Care Of Before Developing An App
While you are developing an app for real estate business, it is imperative that you keep on various specs. Mobile App Development Companies need to induce certain measures while developing an app.  Security is one that tops the list. Users seek satisfaction but not at the cost of secure means of buying properties.  Your app should be proficient in deploying customer trust to attain greater retention rates.
Cost of Developing A Real Estate Mobile App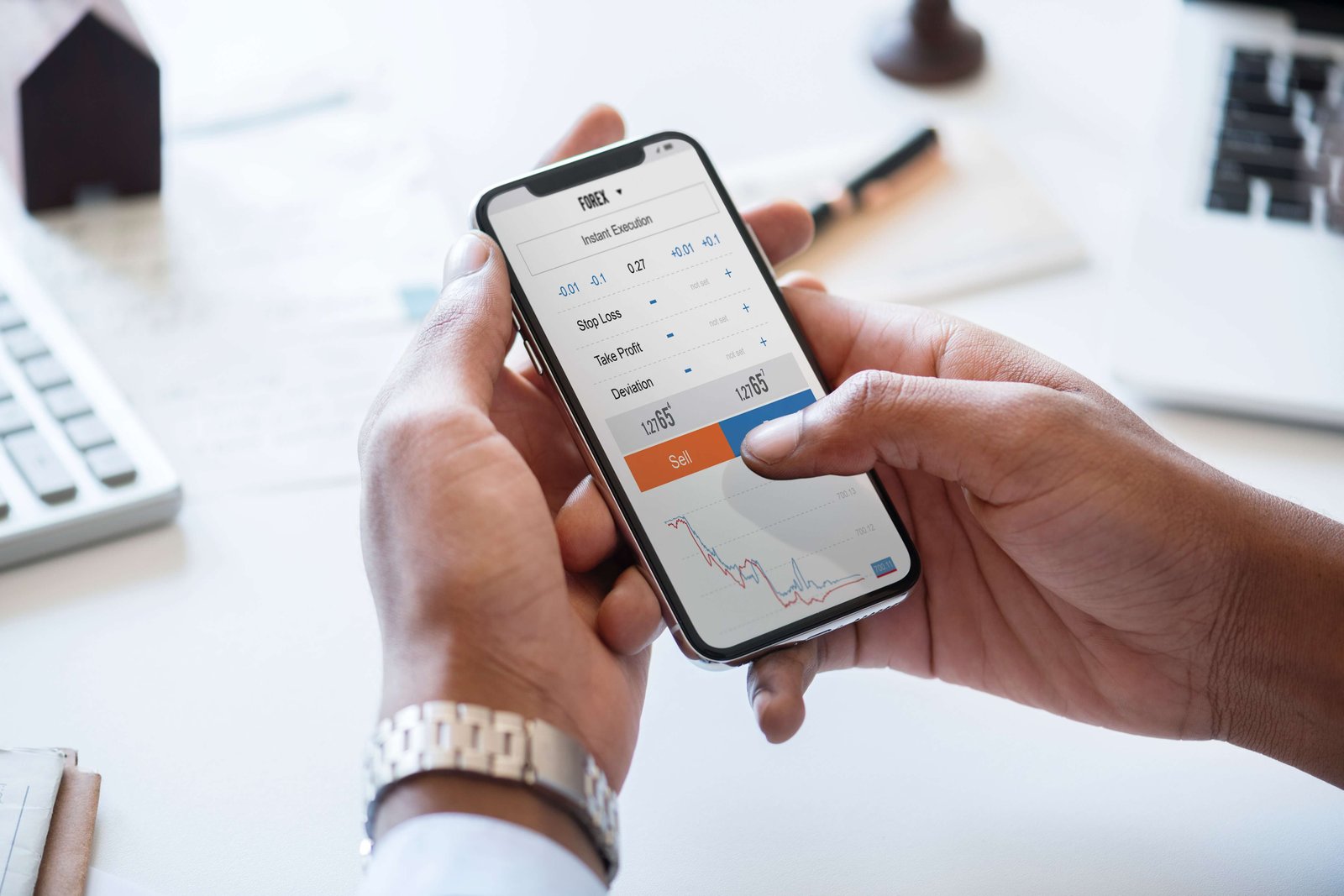 While you are looking to develop an app for your real estate, you should keep an eye on the monetary requirements to build an app. The total cost would largely depend on the total manpower hours, features induced, platform on which the app runs, front end and back end development hours along with the price to be paid to the developer.
Additionally, the complexities and the size of an app also have it's share while calculating the cost required for Real Estate Mobile App development.
Making Money: Ideas To Monetize Business
Ok, so you are convinced to build an app for real estate business but have your browsed options that would lead to profits.
A monthly payment from all the realtors
You can ask the seller or the brokers to pay a significant amount as a monthly or quarterly fee to have their name claimed on the app. As a start, you can opt to provide a free trial period for a month and if it suits them, they can pay for the same to extend their business further.
Ads for the mortgage lenders
Your real estate app website can provide additional spaces to all the mortgage lenders, contractor, retailers and another business professional to places ads. For instance, Zillow is a real estate app that provides space to the lenders and then earns in lieu of cost per click scheme. 
An excellent way is to charge high profile features such as booking online or notifications.
These are people who are responsible for promoting services provided by your real estate business using several tools. They are expected to provide a name and contact number of dealers and owners. Then consultant would reach out to them, and then they can claim themselves on your website. So, you earn this time too.
So, if you are planning to develop an app, hire a team of dedicated professionals from best mobile app development company who would cater to each and every requirement of your business and build a highly proficient and quality centric app. At, AppTrait Solutions, we have a team of experts that excel in deploying excellent apps with greater standard and inducing modern day technologies that not just drive traffic but likewise convert them to sales
In case you have any doubts, feel free to reach out to us for further assistance.